The White House estimates that Florida could receive $16.5 billion in infrastructure investments. Energy secretary Jennifer Granholm is confident that the "Sunshine State" will be able to leverage solar energy for domestic and national consumption with billions in investment.
---
The bipartisan infrastructure agreement reached a few days ago recognizes, the urgent need to boost the country's development through a common front: climate change, and Florida stand to gain too much when resources start flowing to boost the local energy industry – sustainable- form which the state would reap benefits from any optics to calibrate its finances.
$1 trillion is the sum President Joe Biden's administration will inject into all states that urgently need to modernize their infrastructure and invest in sustainable development and jobs.
True, the United States is a nation of colossal constructions, huge bridges, and superhighways, but also the structures are outdated or in need of replacement as the years passed and the country grew.
The White House estimated that Florida could receive $16.5 billion for infrastructure investment in the highway network, bridges, road repairs, the construction of electric vehicle charging system, and the expansion of broadband through the state, as well as the option of extra funding from a fund with up to $30 billion.
In Florida, there are 408 bridges and more than 3,564 miles of roads in poor conditions.
Since 2011, commute times have increased 11.6% in the state and, on average each diver pays $425 a year in cost due to driving on roads in need of repairs according to the White House fact sheet for Florida.
Energy and its procurement have been the Achilles heel of U.S economic supremacy as global power for decades. That diversification, as in the past, is once again, a challenge in the short term, especially when climate change is once again a challenge, especially when climate change is costing billions of dollars that, conversely, can be used to prevent it as jobs business and taxes are generated.
"The nation's electric transmission grid needs a lot of investment. And if we're going to get to this 100 percent clean energy goal, Florida could really contribute given that it's the "Sunshine State," said Energy Secretary Jennifer Granholm in an interview with ITEMP project.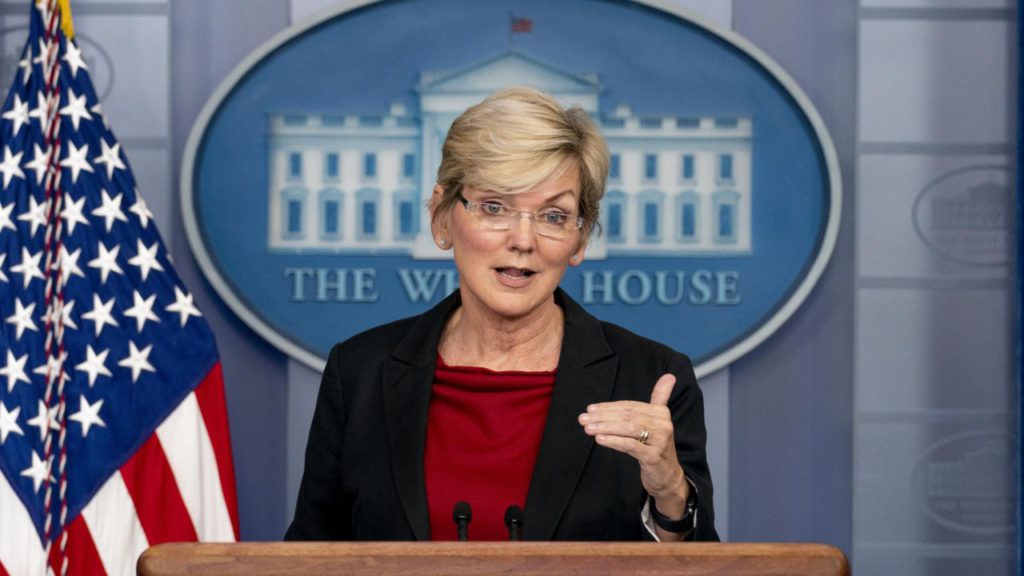 The infrastructure jobs and investment bill making its way through the Senate for discussion earmarks $550 billion in new federal funding or issues ranging from road and bridges repairs, improved transportation options, internet penetration, to investment in drinking water systems, energy airports, resiliency and more.
The most immediate.
Florida needs a good part of this massive budget, among other priorities, to promote the use of clean energy to diversify its sources of consumption. Also, to allow, exporting it within the country in that goal of energy self-sufficiency that the nations aspire to.
Electricity accounts for 90% of the energy consumed by Florida Households, and annual electricity spending, at 1,900, is 40% higher than U.S average, according to the Energy Information Administration's (EIA) Residential Energy Consumption survey.
"If Florida decides to get serious about solar Energy, it would be the fifth lager state in the country with the most compact solar energy production capacity. But certainly, you must expand the national energy grid, double it, to account for the clean energy we want to put on it," Granholm admitted.
According to the Department of Energy, Florida is the Fourth most Energy consuming state in the country, consuming nearly eight times more energy that it produces.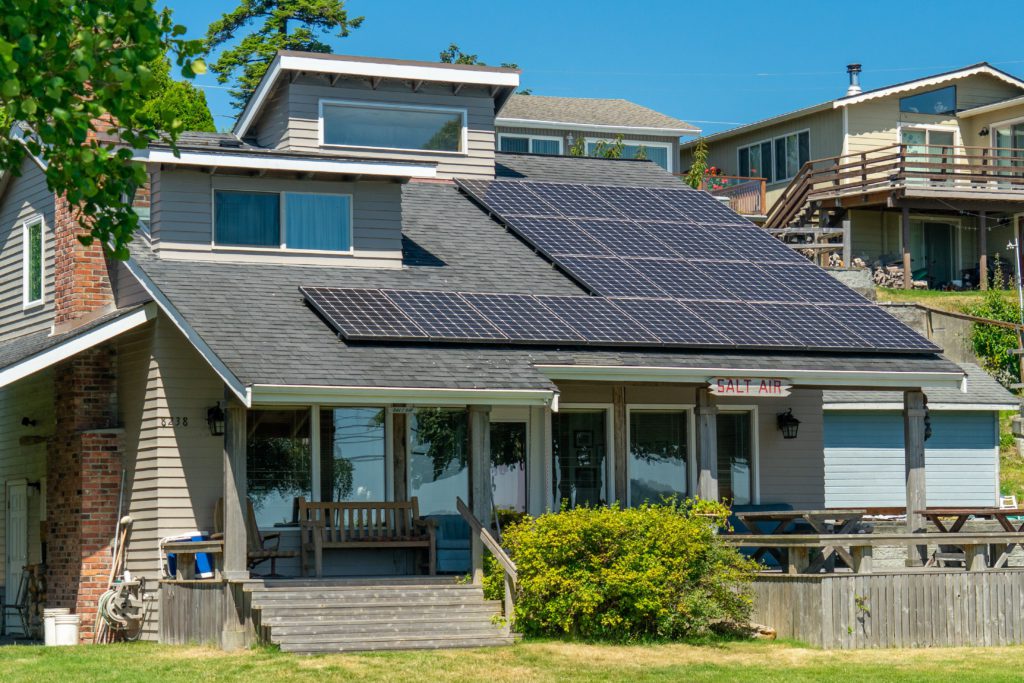 At the same time, it is the second largest producer of electricity, after Texas which reveals a strategic potential for business and jobs that, according to Secretary Granholm, the infrastructure plan can provide. Is Not for nothing Florida is called the "Sunshine State," Florida Holds significant solar energy potential, as well as important biomass resources, some oil and natural gas reserves, and nuclear plants that are key to powering the national electric grid.
The infrastructure bill grants 6 billion in spending for nuclear plants, which provide, 19% of the nation's electricity, two of the largest of which are in Florida, so another slice of the funds could come to the state if the operator of those complexes demonstrate that they need this extra federal assistance to continue operating.
For Florida the second largest source of power generation is nuclear. The state's two nuclear plants, located on the Atlantic Coast, provide more than one-tenth of the peninsula's net generation.
A third nuclear power plant, on the state's Gulf coast, stopped generating power in 2009.
"I strongly support keeping the nuclear plants we have because they provide more than 50 percent of the clean energy the United States has now. And if we get rid of them, we will never reach President Biden's goal for 100% clean electricity in 20 to 35 years," Granholm said.
The bill provides $73 billion to modernize the nation's electric grid so it can carry more renewable energy, making it the largest investment in the U.S. history in power transmission.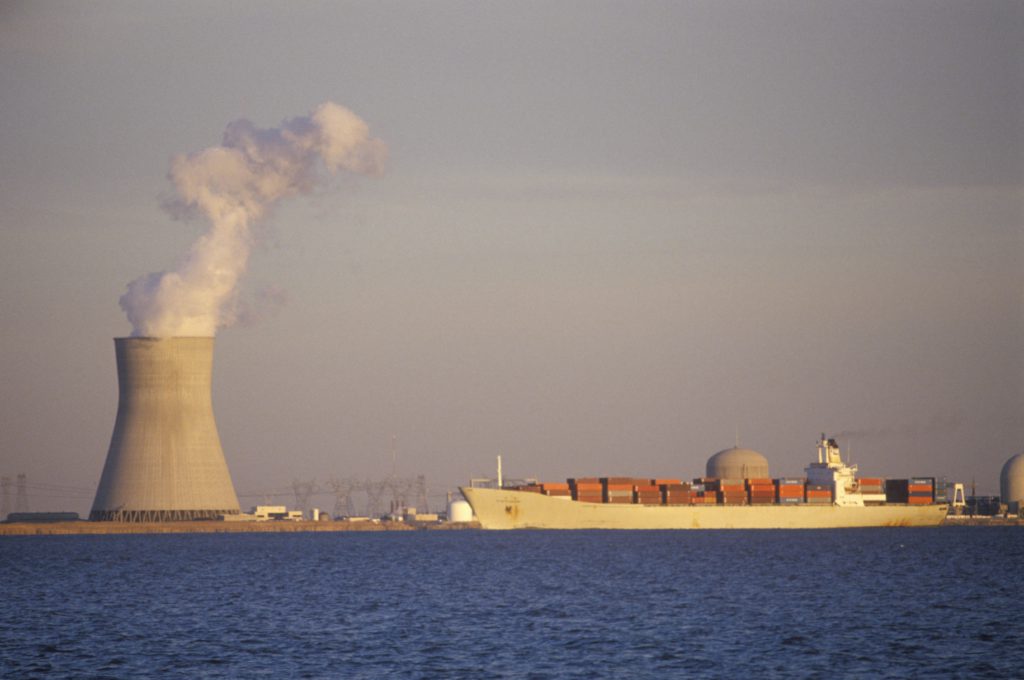 "We have to make sure that the electric grid is not going to be blown up by hurricanes or frozen in the Texas winter or firebombed by the California summer. The bottom line is that we absolutely need to invest in it." The secretary said.
New Economy
Ms. Granholm has been a long-time advocate for renewable energy development, and ass a former governor of Michigan she implemented policies aimed at this sector, which is why President Biden appointed her as secretary of Energy at a key moment to fulfill his climate change agenda.
According to the administration, in another bill that the democrats will introduce alone, there will be and investment in tax credits to incentive the private sector to continue building this nation network.
With climate change as an inescapable reality, with warning from experts about the risk of rising seas on the life of coastal cities, for Florida not to see its cities under water in several years is a colossal challenge for which the Biden administration wants to prepare the country in view of the consequences that have been alarming for the United States for a decade.
The bipartisan bill has $50 billion for resilience so far for investments in places that are particularly expose to climate change like Florida.
"Between 2010 and 2020, Florida experienced 20 extreme weather events that cost the state about $100 billion in damages. So, we need to make sure communities are resilient to these events. Even as we invest in making sure we address climate change, we get more renewable energy and less fossil fuels," Granholm added.
The legislation includes $3.5 billion for the federal Emergency Management Agency (FEMA) to reduce flood damage, a line item from which Florida would benefit considering the use of assistance it requires each year to rainfall or hurricane season.
"Building and rebuilding communities is extremely expensive," the official warned. "Better to tackle the root of the problem."
"Over the last five years, the average that the U.S. has been spending on this is $125 billion a year (in Florida alone). If you go back to 1980 it was roughly $17 billion a year. So, we're seeing a dramatic increase in cost."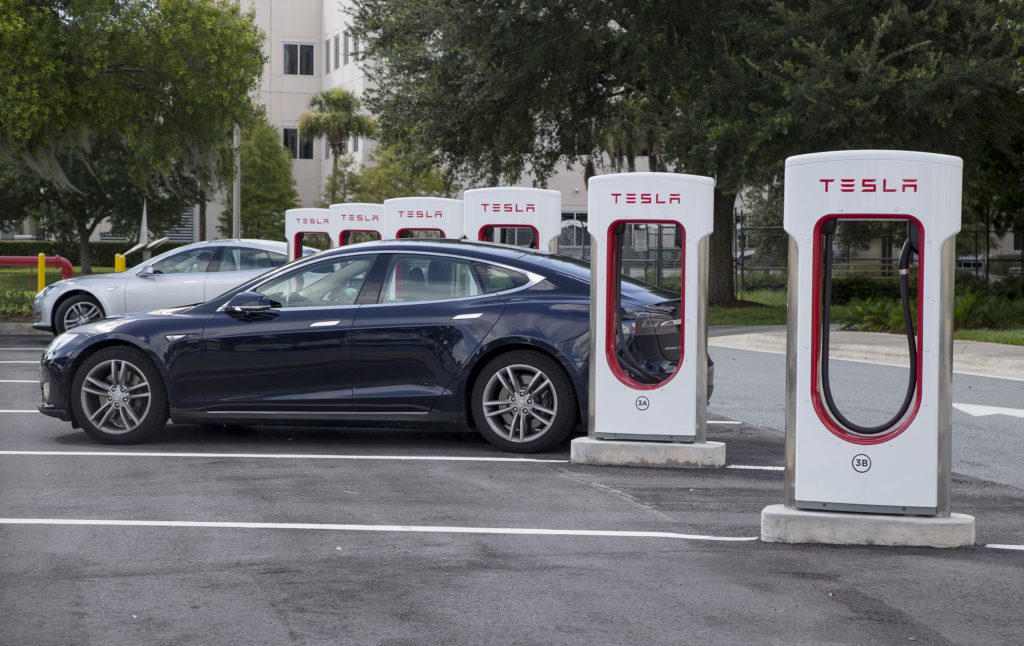 Projections by the Association of Equipment Manufacturers (AEM) is that the bipartisan plan would create more than 500,000 manufacturing jobs, including 100,000 U.S. equipment production jobs, during President Biden's first term in 2025 alone.
"These are highly skilled jobs in primarily rural areas that pay an average annual income of $88,000, which are 35% above the current national average," highlighted the report from the AEM, an organization representing manufacturers and supplies to the agriculture and construction industry worldwide.
A "good slice" for Florida
As lawmakers are focused on the lengthy bill, additional details of the plan released by the White House on Wednesday, August 4, showed that Florida can expect funds that would represent up to an extra 12% of its annual budget if the plan makes it Through congress, according to ITEMP estimates.
The FY 2021-2022 budget signed in June by Governor Ron DeSantis totals $101.5 billion.
According to the White House Florida would expect to receive $13.1 billion for federal-aid program earmarked for highways and $245 million for bridge replacement and repairs under the jobs and infrastructure investment Act over five years.
State Officials can also compete for the $12.5 billion "Bridge investment program" for economically significant bridges and nearly $16 billions of national funds in the bill dedicated to major works that and economic focus benefit communities.
In terms of statewide transit improvements. Florida would expect to receive $2.5 billion over five years, a more that strategic benefit for a state where transit-using residents spend 77.9% more of their time commuting to work and non-white households are 3.5 times more likely to ride transit, according to the document.
The bill would also support the expansion of electric vehicle charging networks in line with President Biden's goal of positioning the United States at the forefront of electric vehicles, most notably, overtaking china which leads the industry at the time.
With some $7.5 billion that would be earmarked to develop electric vehicle charging stations across the country, Florida expects to receive $198 million over five years, and $2.5 billion in dedicated electric vehicle grants. President Biden had originally requested $15 billion for electric vehicle charging stations with a view to fulfilling his campaign promise to build 500,00 of them, but Republicans considered the line item excessive.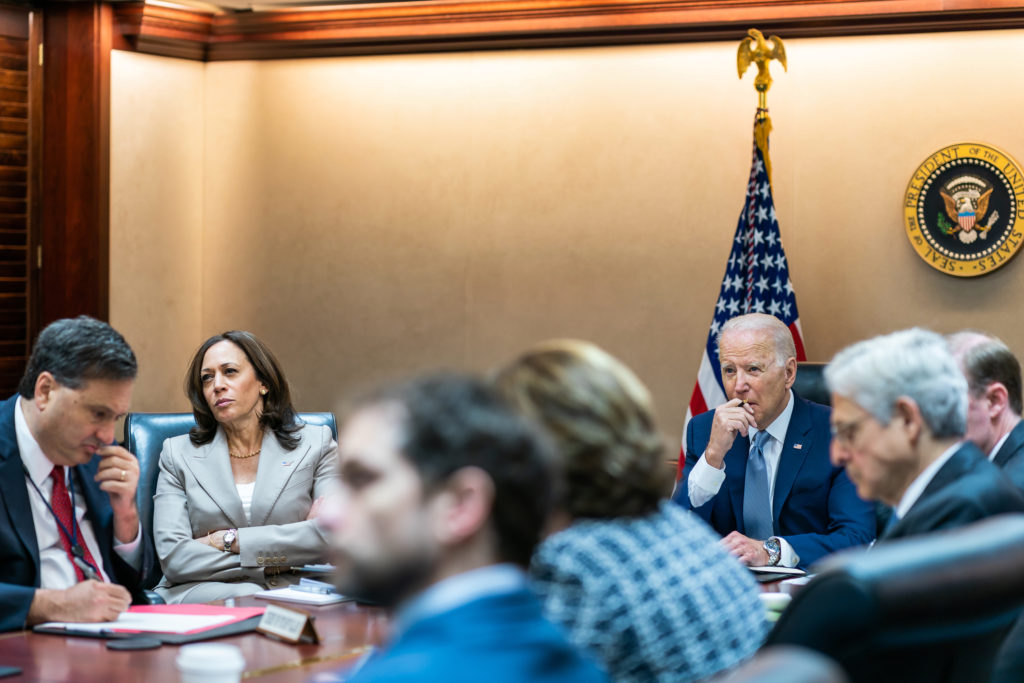 Another $100 million will go to provide broadband coverage statewide including across to at least 707,000 Floridians who currently lack of it.
Under the bill discussion some six million or 30% of people in Florida will be eligible for the "Affordable Connectivity Benefit." Which makes it easier for low-income families to pay their internet bill, according to the funding breakdown from White House Officials.
Secretary Granholm acknowledge that the challenge of getting a quick discussion and the necessary votes from the senate's own Democrats is a challenge for all those backing the bill in both parties. "It's still a bit of a delicate negotiation. We're not there yet. But we're feeling pretty good."
For President Biden and all those he has managed to convince of the merits of his legislative project, even within the Republican party, the objective of this millionaire spending package for the next 10 years is decisive form an environmental perspective, but also urgent and strategic in the face of China's advance in various new technology industries.
President Biden was fighting for a $3 trillion package, but got $1 trillion from Republicans during bipartisan negotiation, which entirely does not discourage Democrats from getting the rest Through another bill.
The Bipartisan Infrastructure Deal is a historic, once-in-a-generation investment in our nation's infrastructure. It will create good-paying, union jobs repairing our roads and bridges, replacing lead pipes, and building energy transmission lines.

We can't afford not to do it.

— President Biden (@POTUS) August 7, 2021
Detractors criticize the large amounts of expenditure required in the package. The Congressional Budget office (CBO) released an analysis Thursday revealing that the bipartisan infrastructure plan would add $156 billion deficit over the next ten years.
The White House, however, sees this initiative as a defining opportunity for the next two decades.
"The Bipartisan Infrastructure Deal and my Build Back Better plan will grow our economy and create and average of 2 million good-paying jobs each year over the next decade," Biden recently argued.
For Granholm, the reason the president chose her as energy secretary "is because of my obsession with creating good-paying U.S. jobs in a global economy. The clean energy sector is going to create a $23 trillion market by the end of 2030. All our competitors are fighting for that market. And we can't sit idly by."
---
Methodology: We handle quantities based on the Anglo-Saxon Numerical system. One trillion represents one billion, which is expressed by the unit followed by nine zeros, as well as material provided by White House to ITEMP Project. The interview with the Secretary of Energy too place on Thursday august 5.