Big, sit-down restaurant brands are winning on a local level by offering dining experiences that appeal to the broadest audience possible. Familiarity is their secret sauce.
---
I
One of the greatest pleasures I had as a child growing up in the Chicago suburbs in the mid-1980s was delving into an unctuous slice of French Silk pie at Bakers Square.
I couldn't tell you how many Bakers Square locations existed back then, there were a lot. But I wasn't thinking about any of that as a 10-year-old boy when my family anxiously piled into one of its ample, textured vinyl banquettes.
Bakers Square still exists today—a chain of about 20 sit-down restaurants and pie shops spread across five Midwestern states, inconspicuously nestled inside suburbs like my hometown. The chocolatey goodness of Bakers' French Silk pie tastes exactly the same now as it did then.
The allure of chain restaurants often lies in this sameness. Writing about Olive Garden for Eater in 2017, Helen Rosner described the restaurant chain as "a plural nothingness, a physical space without an anchor to any actual location on Earth, or in time, or in any kind of spiritual arc. In its void, it simply is."
Rosner acknowledged in her cheeky essay, and to some extent, I agree, that the predictability of chain restaurants makes them oddly comforting. But as independent restaurants disappear in record numbers, dining in them contributes to a broadening restaurant monoculture that is eroding the culinary integrity of our communities.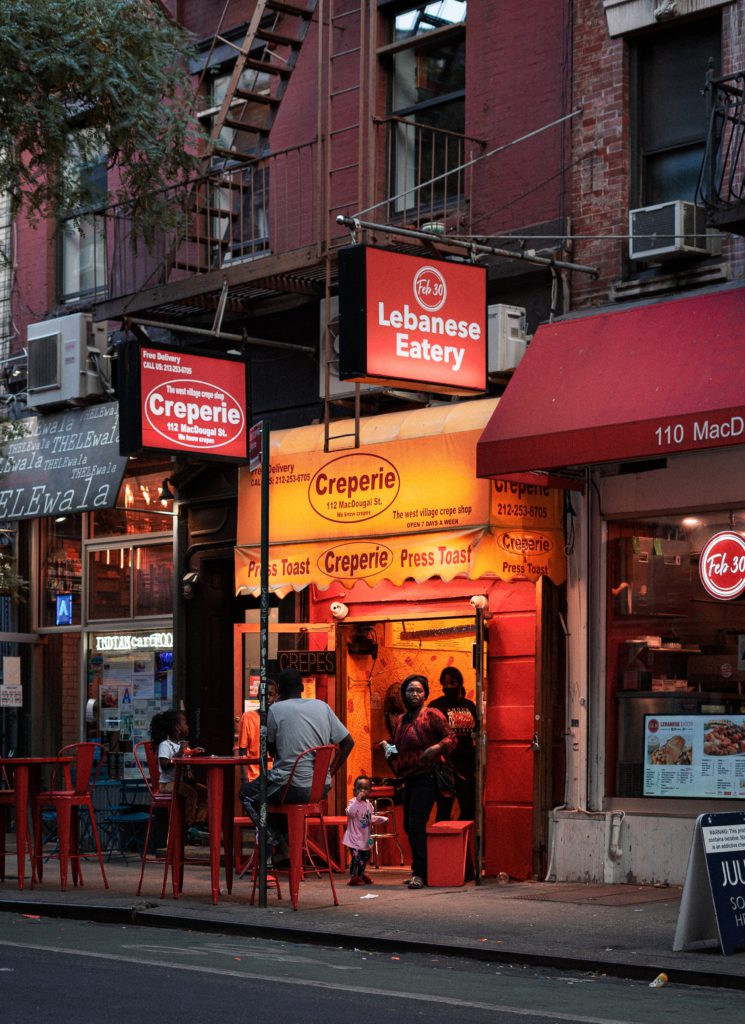 I grew up to work in some of New York City's finest restaurants—never for a national chain—as an accidental career waiter in a city where denizens avoid chain restaurants as a point of pride, often snobbery.
As a resident of New York City for over 25 years now, I can tell you that even our once incorrigible dining landscape has more chain restaurants than I ever would've thought possible.
As a suburbanite at heart, however, I understand why so many diners embrace chain restaurants. Many of them serve really good food. The problem is that their growing presence is beginning to pose an existential threat to the independently-run restaurants so integral to our commercial centers.
The pandemic has only crystallized that advantage, as big, sit-down restaurant brands like Olive Garden and Cheesecake Factory leverage scale to consolidate market share and aggressively expand their footprints.
II
History has shown that the unimpeded growth in chain restaurants often comes at the expense of our beloved family-run eateries. To wit: New York City—home to some of the best Chinese food in America—is about to welcome its first full-service P.F. Chang's. I worry that this incursion, hastened by the pandemic, is reshaping how we define dining out in America.
Ten years ago, NPD Group, a consumer and retail research firm, issued a report showing that independent restaurants had been losing market share to chain restaurants at an alarming rate. According to NPD's research, independent restaurants had accounted for 87 % of the total visit losses over a three-year period.
During the same time frame, 7,158 independent restaurants had closed in the United States. Chain restaurants, however, added 4,511 units. A decade before the world had ever heard of Covid-19, it was already a cautionary tale.
Financial analysts who cover the food and beverage industry recognized early in the pandemic that large restaurant groups were likely going to benefit from increased market share as swaths of independent restaurants closed.
In late 2020, Peter Saleh, an analyst for the financial services firm BTIG, raised his price target for shares of Texas Roadhouse, the Louisville-based, casual steakhouse chain. While Covid-19 cases were reaching record numbers, BTIG reiterated its buy rating on the company's stock.
"We believe that industry closure activity, shouldered mostly by independent restaurants, creates an opportunity for Texas Roadhouse to expand its footprint into smaller markets," Saleh wrote in a note to clients.
While independent restaurants across the country have indeed closed in record numbers since the pandemic began, corporate full-service restaurant groups have succeeded by leveraging the one advantage most indies don't have—scale.
III
In December of 2021, Olive Garden announced it would discontinue its long-standing "Never Ending Pasta Bowl" promotion across all company-owned and franchise locations.
It wasn't the first time the company had broken carbo-loaders' hearts by withholding free refills. The chain had been offering the promotion intermittently since 1995, but, by the end of 2021, the commercial landscape looked dramatically different.
Rick Cardenas, the incoming CEO of Olive Garden's parent company Darden Restaurants, intimated on its quarterly earnings call that the change would likely be permanent. Darden was focused on shoring up its profits, even though revenues were already surpassing pre-pandemic levels.
Lost in its announcement on the end of never-ending pasta was that Darden didn't need the promotion to lure guests into its restaurants. In fact, according to Cardenas, Olive Garden locations were busier and more profitable without it.
Implicit in Darden's positive earnings report was the boost in Olive Garden's bottom-line from diminished competition.
Despite the effects of almost two years of stagnating growth in the restaurant sector as a whole, chain restaurants are doing more business now than they did before the pandemic.
According to research firm IBIS World, the market size of full-service chain restaurants (excluding fast food) is expected to increase by 8.7 % in 2022—well above the normal annualized growth rate of 2.2 %. There are currently over 100,000 full-service chain restaurants in the U.S., and sales are projected to grow to over $162 billion this year.
Technomic's annual Top 500 Chain Restaurant report, which includes quick-service restaurants (QSRs), showed that sales at the most popular full-service chains (FSRs) were recovering. FSRs like Longhorn Steakhouse (also owned by Darden) and Fogo De Chao collectively grew their share of the Top 500 from 18 % in 2020 to 21 % in 2021.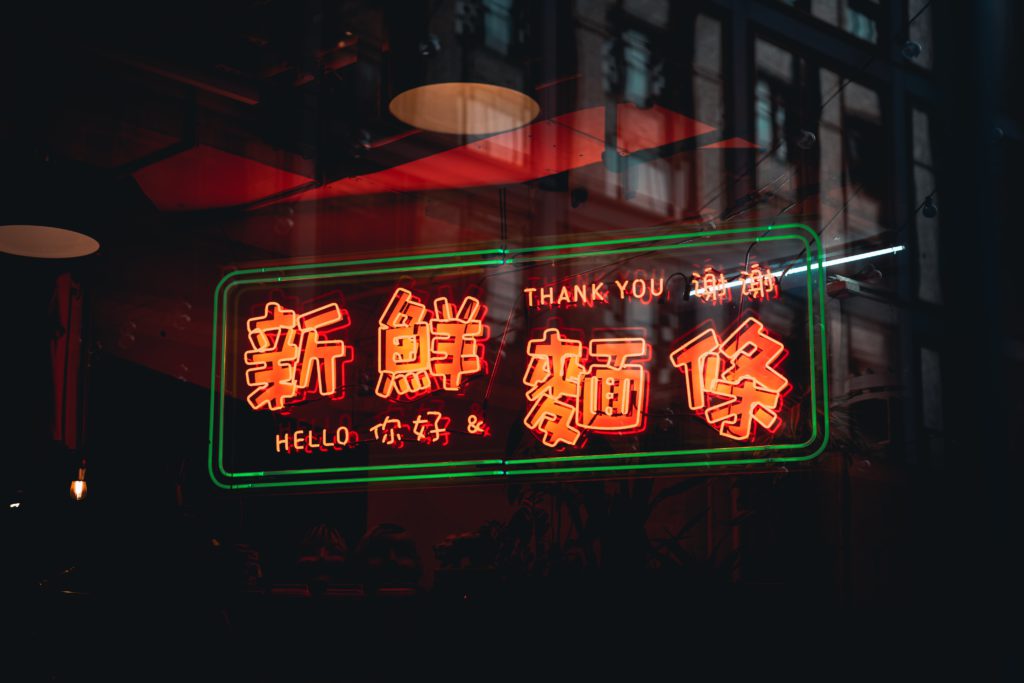 BTIG's Saleh turned out to be right about Texas Roadhouse's golden opportunity to expand its addressable market. "We estimate [independent closures] could increase the concept's long-term unit potential by a few hundred restaurants," he wrote back in 2020, "extending its growth trajectory by at least another decade."
By the end of fiscal year 2021, Texas Roadhouse's revenue had risen 26 % above pre-pandemic levels, and the company is expecting to add approximately 25 new company-owned locations and seven franchise locations in 2022. (Three company-owned Texas Roadhouses were already added in in Q1 and two internationally with franchise partners).
IV
The pandemic has created an environment where independent restaurants and chains are competing for survival, and the battles are being fought in the real estate market. It is the sudden glut of available storefronts—over 90,000 restaurants permanently closed in 2020 according to Yelp—that has executives like John Cywinski, president of Applebee's parent company Dine Brands, smelling blood in the water.
"We know there is a lot of white space because the [restaurant] category has contracted. There is a big opportunity for us to gain market share," Cywinski said on Dine Brands' Q4 earnings call in 2021.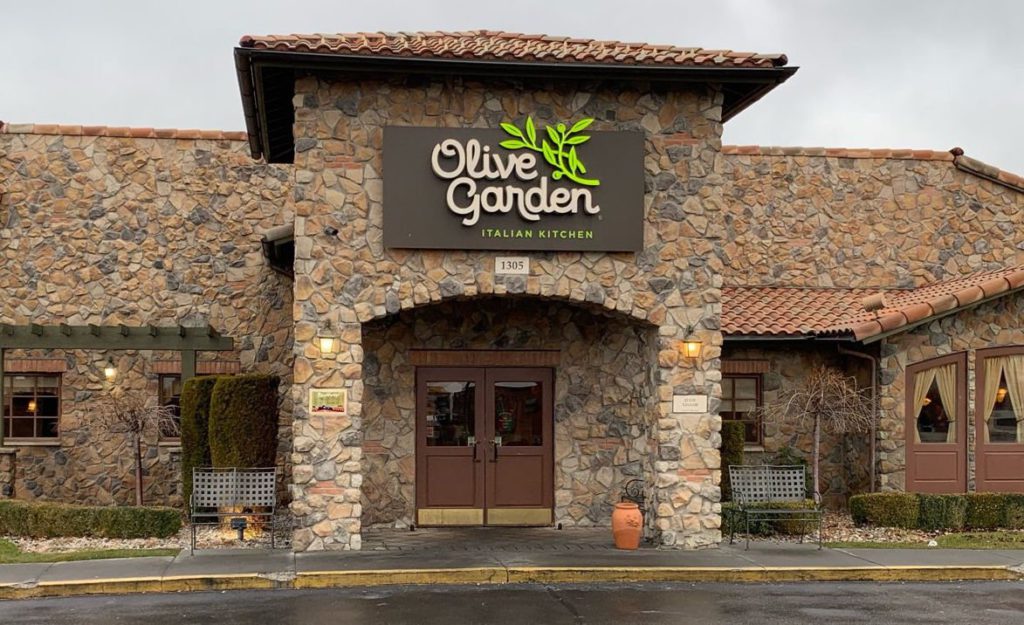 The outgoing CEO of Darden Restaurants, Gene Lee, echoed these sentiments on his final earnings call with the company this past March. "There's a lot of smaller regional players out there competing for space," Lee said. "At the end of the day, most landlords want a Darden guarantee signature on their property."
CEOs like Lee and Cywinski are salivating over these available leases and aggressively deploying capital to colonize new territory. Same-store sales are difficult to push beyond single-digit, year-over-year growth once stores become established, so chains like Applebee's and Olive Garden need to multiply in physical locations to meet quarterly metrics and grow revenue.
"We get to look at most of the real estate out there in the United States, and we get first look at it," Darden's Lee said about acquiring new physical locations, "And if we can make it work, we're going to—we'll sign a lease and we'll try to put the right brand on there to maximize the opportunity."
Companies like Darden have been carefully annexing new properties into their portfolios in places where independents have been hit hardest. They're winning on a local level by offering dining experiences that appeal to the broadest audience possible. Familiarity is their secret sauce.
Guests rely on those predictable comforts every time they visit, no matter which location they patronize, and they're seemingly willing to pay a premium for the privilege of ordering the same dish, cooked the same way, anywhere in the country.
On its latest earnings call earlier this month, Texas Roadhouse CEO Gerald Morgan cited a recent 3.2 % menu price increase across the board that, to date, has had no negative impact on traffic or product mix.
V
Creating experiences that keep users locked into their ecosystems gives chains more pricing power. Customers who crave the cheddar biscuits at Red Lobster or Bloomin' Onions at Outback Steakhouse may remain loyal despite incremental price hikes.
Independent restaurants rarely achieve the same manufactured precision—but then, most of them don't aspire to it. Nor do most feel confident they'll retain customers if they add several dollars to the cost of their signature dish.
Chain restaurants spend billions insinuating their brands into the community through a combination of down-home marketing and folksy advertising.
Even though most of these companies siphon away wealth by returning profits to shareholders rather than reinvesting them in the community, creating the illusion of neighborliness is integral to their appeal. Catch phrases and taglines fortify these myths—like Applebee's "Eating Good in the Neighborhood" or Olive Garden's "When You're Here, You're Family," for example.
Most of us can recall one or two chain restaurants we loved as a kid—as I did Bakers Square—but a majority of Americans over the age of 40 don't remember our hometowns as the over-farmed breeding grounds for chain restaurants they've become.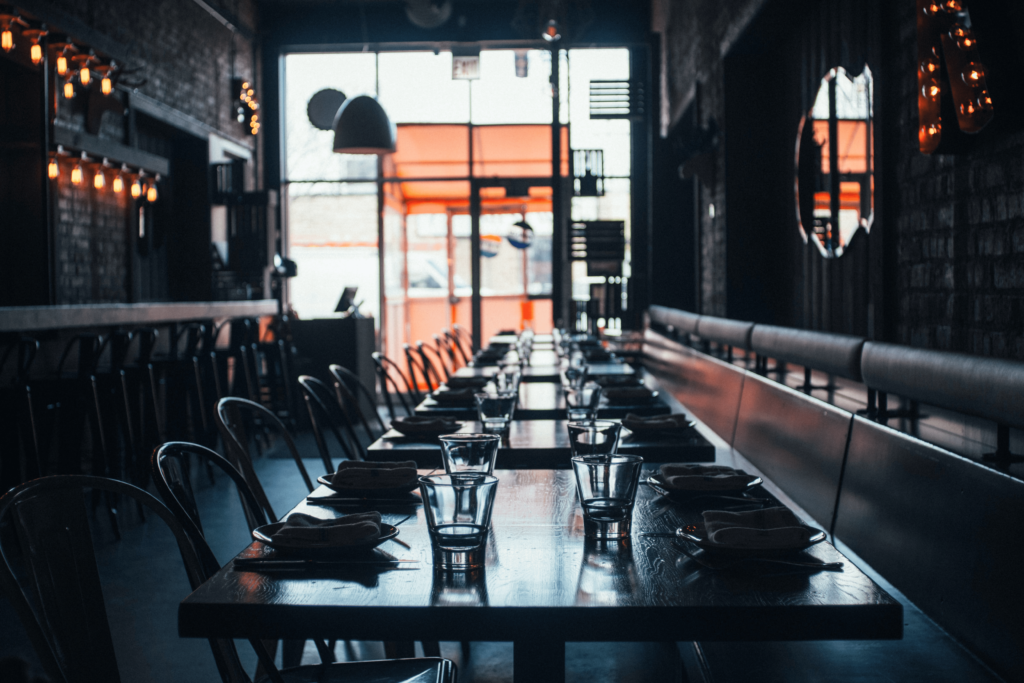 Today, corporate-branded franchise restaurants have the upper hand. In their relentless pursuit of growth, they are bullying local businesses, making neighboring towns virtually indistinguishable.
I saw a thread on Twitter some months ago, written by a woman whose father's favorite restaurant was Olive Garden. For a milestone birthday, the family decided to fly the father to Italy to experience real Italian food.
A quick story 🧵: When my dad immigrated to America in 1997, one of his first "American" meals was at Olive Garden. He had never had food so rich, creamy, buttery, and cheesy before and fell in love at first bite. As his family grew…

— Kavya Davuluri (@Kavya_Davuluri) August 13, 2021
To the woman's dismay, her father hated the food there. Italian food, he learned, didn't resemble the rich cream sauces and goopy melted cheeses he was accustomed to eating at Olive Garden.
In her father's case, Olive Garden's fabricated version of Italian cuisine had successfully supplanted the genuine article. His brand loyalty was so strong that the restaurant had redefined his conception of what real Italian food should be.
Whether Olive Garden is authentic Italian food or not is immaterial. The problem is in the facade it creates—a sterile algorithm that distorts cultural history and dilutes world cuisine. Of course, we'd all love to live in a utopian world with unlimited pasta, breadsticks, and salad. But there's a cost to forfeiting our commercial districts to restaurants with no provenance. Doing so erases history and renders our communities rudderless.
As these chains chisel away at our city centers, we will inevitably have fewer local dining options. It's no different from how Amazon has decimated brick-and-mortar retail, leaving Main Streets across America barren and featureless.
Where we choose to spend our money can help turn the tide, but we need more municipal ordinances that institute tougher zoning laws to limit chain restaurants or offer tax advantages to independent businesses.
Breaking ourselves from the chains really must be a community effort. Otherwise, dining in America is doomed to conform to a dystopian corporate vision of how Americans should dine, not the reflection of our regionality and unique cultural history it should be.
In chain restaurant parlance, "Eating Good in the Neighborhood" won't be so good at all if our neighborhoods don't belong to us anymore.
---
*This story was originally published by The Counter. All rights reserved.
*The Counter authorized the Itempnews Project to reproduce in Spanish and English the original article: The pandemic has transformed America's dining landscape into an oligopoly dominated by chains.
Main photo: By Megan Bucknall/Unsplash.com
---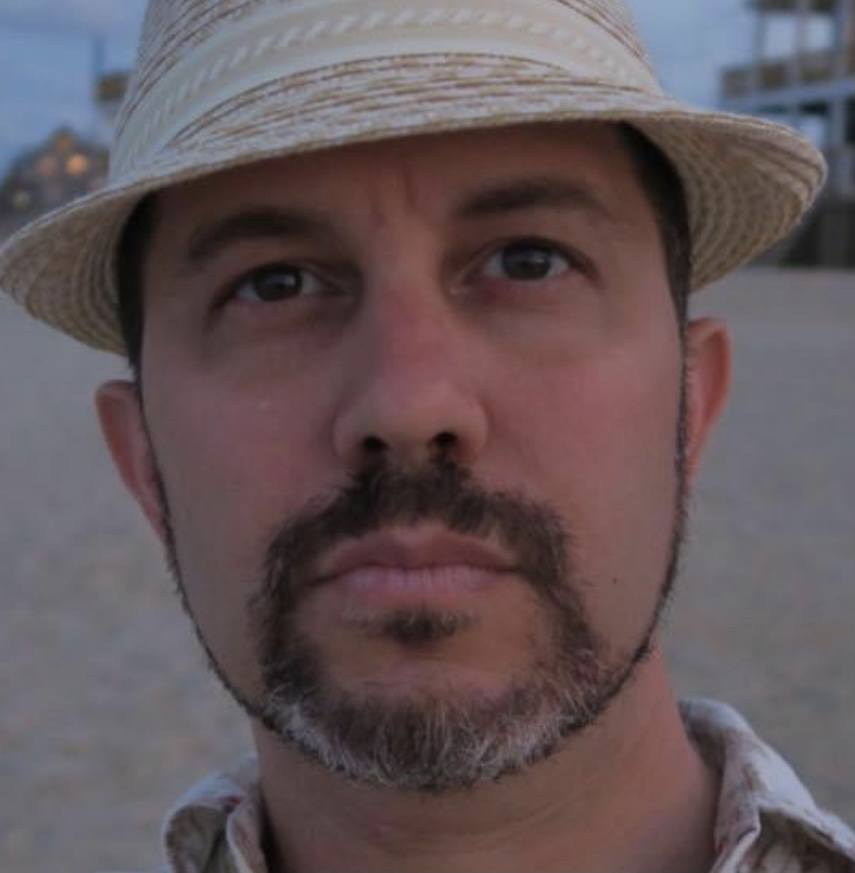 Adam Reiner founded The Restaurant Manifesto blog, where he writes about life in the service industry. His written work has also appeared in Food & Wine, TASTE, Plate magazine, and Edible Manhattan.