President Biden's decision to swap two Venezuelan drug traffickers for seven Americans detained in Caracas has provoked criticism. It is not the first time that a White House tenant has acted in this way. The Iran-Contra case was a notable example.
---
The Venezuelan government on Saturday released seven imprisoned Americans, including five Citgo Petroleum executives, in exchange for the White House handing over two nephews of Cilia Flores, the wife of Venezuelan President Nicolas Maduro, who since 2016 were serving sentences for drug trafficking, the White House said.

The swap also included US Navy veteran Matthew Heath and another citizen named Osman Khan, marking one of the largest releases of Americans detained abroad in the last 30 years, at least publicly.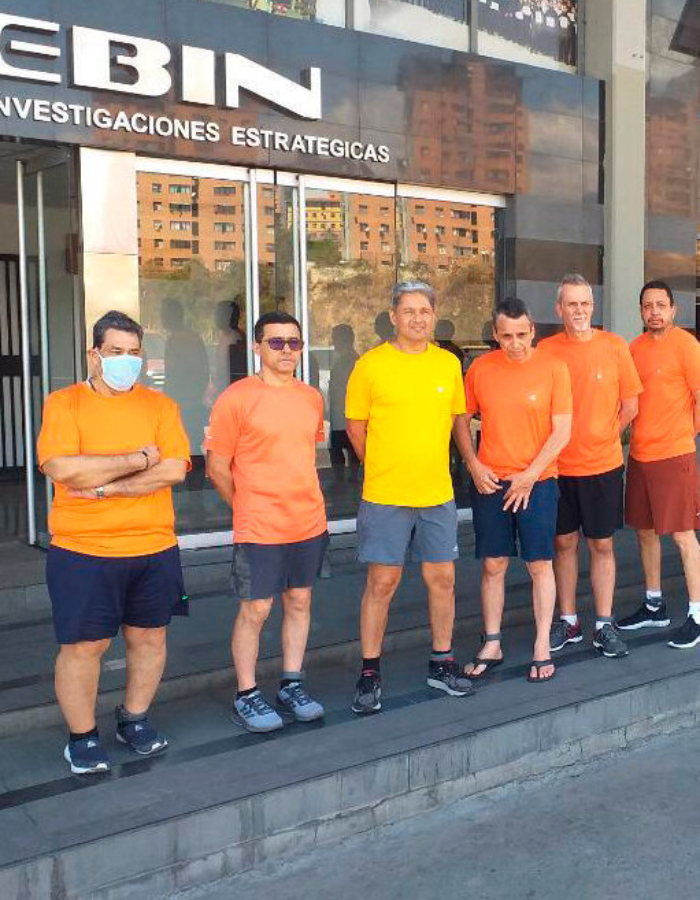 The decision opens an intense debate over whether this represents a break with the U.S. government's longstanding policy of not negotiating with terrorists or criminals, and whether it is necessary to release convicted criminals from the U.S. to bring hostages and wrongfully detained U.S. nationals' homes.

"After years of being wrongfully detained in Venezuela, we are bringing home Jorge Toledo, Tomeu Vadell, Alirio Zambrano, Jose Luis Zambrano, Jose Pereira, Matthew Heath, and Osman Khan," President Joe Biden said in a statement.

The five executives of Citgo, the Houston-based Venezuelan-owned oil company with Venezuelan capital, arrested in Venezuela in 2017 were Tomeu Vadell, José Luis Zambrano, Alirio Zambrano, Jorge Toledo, and José Pereira.
Heath, a former Marine hospitalized after what his family said was a suicide attempt in June, had been in detention since 2020 on terrorism charges, which he denied, Reuters said.
An Itempnews investigation showed that no other industrialized country has as many nationals kidnapped or under illegal state-sponsored arrest, at least publicly.
The strategy of these governments is to undermine the White House's foreign policy. Iran, China, and Venezuela are top in the ranking with the largest amount of Americans held hostages.
No comments
The White House and the State Department refused to confirm any number of U.S. hostages abroad.
At least some 50 Americans could be held hostage abroad, according to James W. Foley Legacy Foundation, an organization born in honor of the independent journalist killed in 2014 by Islamic State terrorists in Syria (ISIS).

This reality generates strong pressure on the governments in office at the White House, as many times the families of the hostages, driven by the media, accuse the administration of doing nothing to bring back their loved ones.
The hostage crisis in Iran on November 4, 1979, traumatized the memory of the United States forever. On that day, dozens of Iranian students stormed the US Embassy in Tehran and took hold of 66 people.
A total of 52 U.S. diplomats were held by their captors for 444 days.
Since then, the State Department has been measuring the security of its officials and legations around the world under that incident for fear of a recurrence.
The last prisoner exchange involving so many people took place in 2010, when President Barack Obama agreed to release 10 Russians held for espionage in exchange for four people detained by Moscow for their contacts with Western intelligence agencies, according to the New York Times.
Diplomatic pressure
But what Biden did this weekend is not unusual in the long history of negotiations and swaps that U.S. presidents have pushed to bring back their nationals.

In October 2020, two Americans held hostage by Iranian-backed Houthi fighters in Yemen were freed in a deal brokered by the Donald Trump administration and the government of the Sultan of Oman.

The deal allowed some 240 Houthis in Oman, many of them armed former fighters originally captured by Saudi Arabia, to
return to Yemen.

In May 2014, President Obama secured the release of Sgt. Bowe Bergdahl after nearly five years in Taliban captivity in Afghanistan.
As part of the agreement, the United States handed over five Taliban detainees held at the Guantanamo Bay military facility.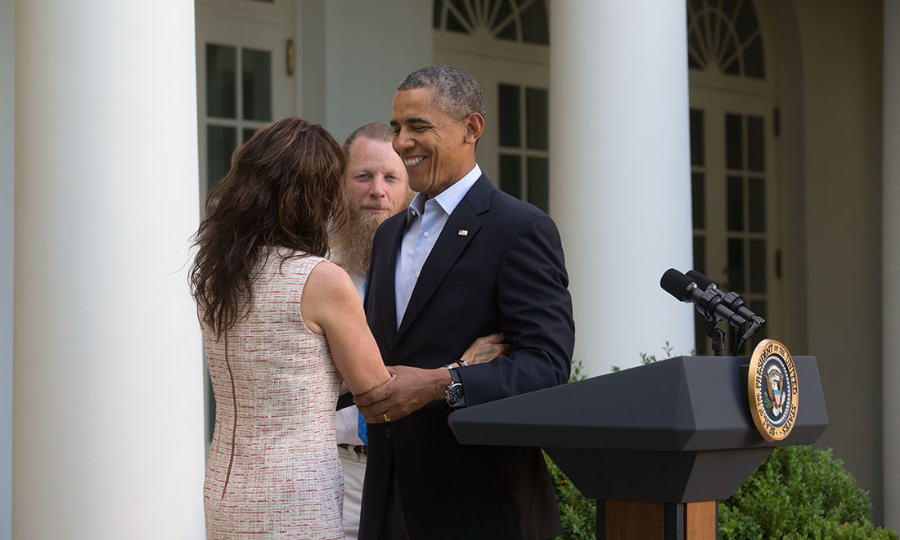 President Biden signed an executive order in July to try to improve the government's efforts to free American hostages and detainees after Russia, under pressure over the war with Ukraine, detained WNBA professional basketball player Brittney Griner and another American, Paul Whelan, in February.

The executive order comes amid the increasing use of U.S. nationals as bargaining chips by authoritarian and terrorist regimes to pressure Washington.

The measure establishes new costs, including sanctions and visa bans, against perpetrators of such acts.

In addition, the State Department has introduced a new "D" warning indicator that is designed to help Americans understand where and when travel may involve an increased risk of unjust detention, possibly for extended periods of time.

If travelers make the decision to go despite this "D" warning, they should be aware that they are incurring massive personal risk and that the government may not be able to secure their release.
The traumas of Iran-Contra
One event that impacted the nation's domestic politics was President Ronald Reagan's admission that his administration sold arms to Iran in exchange for securing the release of U.S. hostages, taking "full responsibility" in 1987 for what became known as the "Iran-Contra" affair in the public eye.
The Iran-Contra affair was a secret U.S. arms deal that traded missiles and other weapons to free some Americans hostage by terrorists in Lebanon, including the head of the CIA in that country. Proceeds from the arms sales were secretly funneled to contra rebels in Nicaragua, who were trying to overthrow the country's Marxist regime, known as the Sandinistas.
The controversial agreement, and the ensuing political scandal, threatened to end Reagan's presidency because, by any standard, the plan was illegal. There was an arms embargo against Iran and a congressionally mandated ban on U.S. aid to the Contras.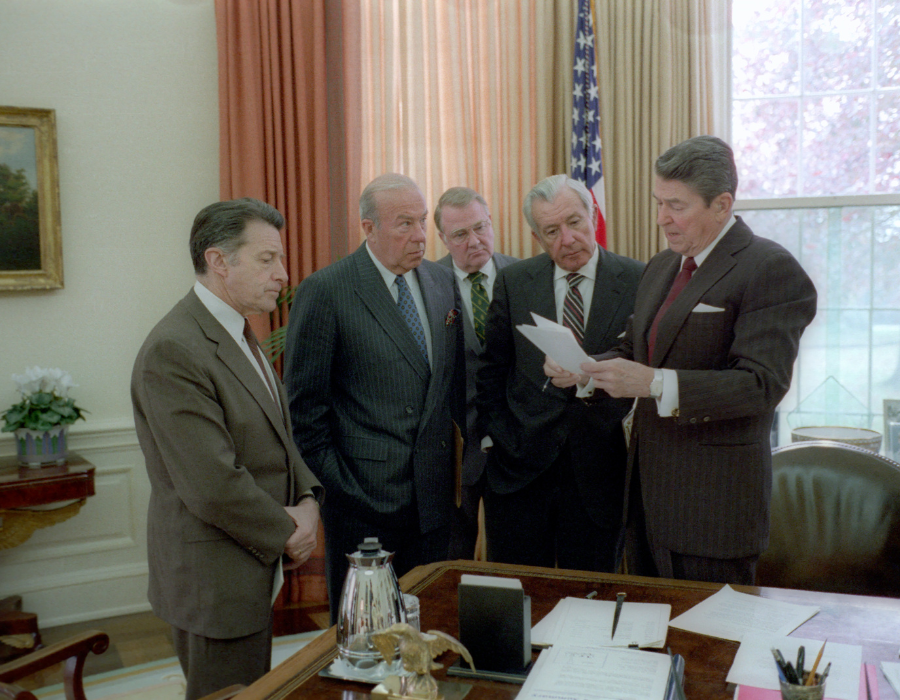 In early 1985, National Security Council Director Robert C. McFarlane undertook the sale of anti-tank and anti-aircraft missiles to Iran in the mistaken belief that this would secure the release of U.S. hostages held by the Shiite Hezbollah movement in Lebanon during the civil war there.
This and several subsequent weapons sales to the ayatollahs' regime in 1986 directly contradicted the U.S. government's publicly stated policy of refusing to negotiate with terrorists or assist Iran in its war with Iraq, a policy based on the belief that Tehran was a sponsor of international terrorism.
Reaction policies
In another apparently unrelated development, Siamak Namazi, a 51-year-old Iranian American jailed in Iran for nearly seven years on espionage charges rejected by Washington as unfounded, was allowed to leave Tehran's Evin prison on a week's furlough, his lawyer said Saturday.
Separately, his father and former United Nations official Baquer Namazi, who was also convicted on charges of "collaboration with a hostile government," has been allowed to leave Iran for medical treatment, U.N. spokesman Stephane Dujarric said in a statement, quoted by Reuters.
The global consensus by most of the countries that are victims of this form of "hostage diplomacy" has materialized under a Declaration pioneered by Canada in February 2021. Thus far, the document, aimed at curbing the use of arbitrary detentions in State-to-State relations, has 67 signatory countries.
However, responsiveness of the governments themselves has been the stumbling block in the current crisis.