According to a report, the number of criminals convicted for this felony increased by 422% across the country over the last fifteen years. Law enforcement agencies are alarmed to see a greater volume of photos and videos with babies and prepubescents in circulating on social media and the "dark internet."
---
In a recent investigation, FBI agents found in the cellphone and e-mails of Edward Thomas Parsons an underworld of child pornography after Internet alert systems that stealthily track sexual predators led the FBI to the elderly man's computer and apartment on a quiet street in Alexandria, Virginia.
After months of undercover investigations, detectives' significant finding was that, along with another man, Parsons was running an online group chat room frequented by pedophiles between January and August 2015, where he received and shared dozens of photos and videos depicting children and teens being nude or abused.
With all the evidence against him, Parsons – a former Defense Department worker – was arrested in his own home and pleaded guilty to prosecutors in 2018. Months later, a federal judge sentenced him to nine years in prison, followed by a decade of supervised release, which will expire when he is nearly 80 years old.
Although Parsons' case symbolizes a small portion of the total federal crimes committed in the United States, in the last 15 years, the number of convicted child pornography offenders increased by 422% from 98 offenders in 2005 to 512 in the fiscal year 2019, an alarming indicator of the challenges surrounding this scourge.
The data, which the U.S. Sentencing Commission collected in a recent report on the production of child pornography, is in keeping with a series of papers that the independent judicial branch agency has created in recent years to track the impact of child abuse across the nation.
In fiscal year 2020, 1,023 child pornography offenders were sentenced in the federal system. Child pornography offenses have decreased by 35.8% since FY 2016, according to an update published in 2021.
It would be the first time the report's details have been presented in great detail since its launch in October 2021.
Among the researchers' findings is the fact that there is an increasing volume of videos and images of abused children in possession of predators; the Internet has positioned itself as the global village for capturing victims.
And despite congressional efforts against child abuse, lawmakers need to update specific guidelines in their laws to address these crimes.
Part of what helps to understand the increase in arrests and convictions has been that the Department of Justice established programs to combat the epidemic of child sexual exploitation and abuse in the last decade.
Today, some 5,400 federal, state, and local law enforcement agencies and prosecutors across the country have teams dedicated exclusively to this mission.
To get a clearer picture of the shame of child pornography in the country, in 2020 alone, the National Center for Missing and Exploited Children (NCMEC) received 21.7 million reports of child sexual abuse images on the Internet.
In fiscal year 2020, 1,023 child pornography offenders were sentenced in the federal system. Child pornography offenses have decreased by 35.8% since fiscal year 2016.
NCMEC, a nonprofit center that works to detect child abuse images and report them to police, said that most photos and videos are hosted on social media such as Facebook, Instagram, or Snapchat. There, hundreds of thousands of minors flock unprepared every second.
The problems previously discussed by the Sentencing Commission in the 2012 Child Pornography Report "have not been resolved and, at worst, were exacerbated because predators also evolved in their tactics."
According to investigators, the production of child pornography, its volume, the accessibility of the images to offenders due to technological advances, and the resulting lengthy sentences for "producers" remain the defining elements of this crime in the country.
Nearly half (47.1%) of all those convicted of production in the fiscal year 2019 – the latest year of study available – used a smartphone or tablet to create a child pornography image or video.
This fact highlights the ease with which offenders create new content with simple technology readily available in a supermarket or pharmacy.
According to the researchers, the average offender who produces child abuse materials maintains a position of trust over the victim and has physical access to the child during the making of pornography, a systematic pattern of violence against children almost everywhere in the world.
Of the 512 offenders who produced child pornography convicted in the fiscal year 2019, the report says, 60.3% were related to or held a position of trust over the minor victim, either through familial relationships or by, for example, the offender's role as a school teacher or coach.
The case of Larry Nassar, the former U.S. national gymnastics team doctor convicted of multiple counts of sexual abuse of young female athletes, illustrated the magnitude of a crime that victims will often hide out of fear or shame.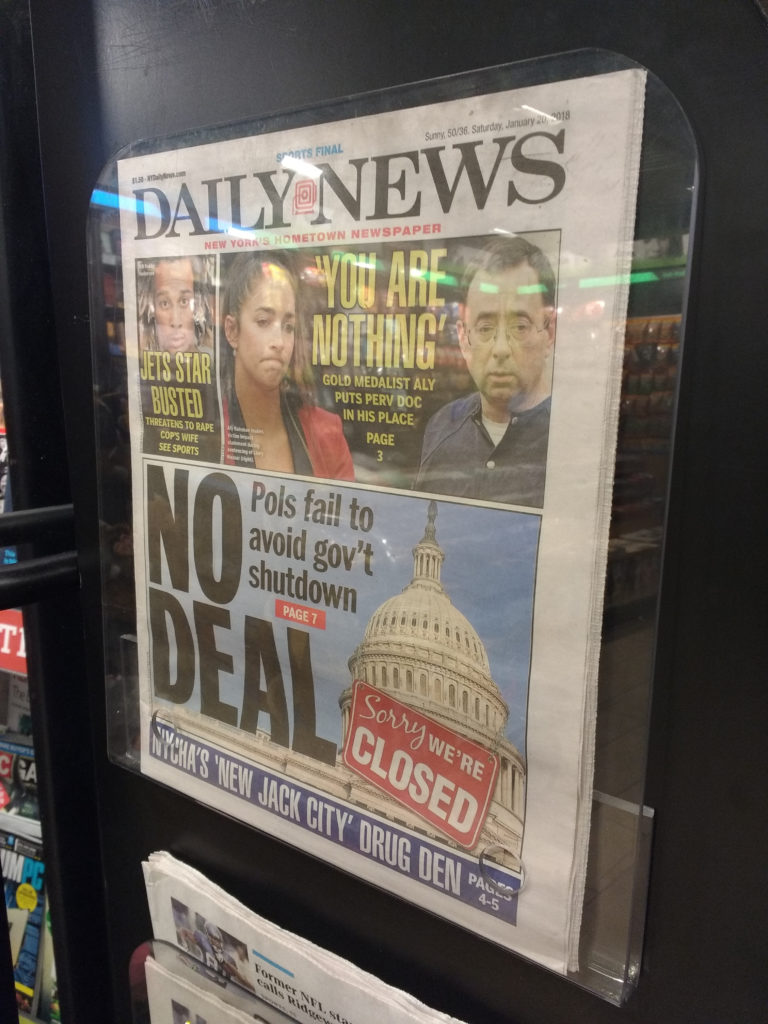 Nassar, who is in prison serving what amounts to life in prison, was accused in 2019 of abusing a hundred female patients, including Olympic champion Simone Biles and most of the country's last two women's Olympic gymnastics teams guise of applying medical treatment.
However, due to technological advances and the changing nature of sexual abuse crimes, an increasing proportion of predators are exploiting victims remotely using the Internet or mobile devices.
Perhaps that explains why more than a third (35.4%) of those convicted in 2019 were internet strangers who met their victims through an online platform, more than double the number sentenced in 2010 (14.3%).
When Juan Osorio's wife took her seven-year-old daughter's cell phone to check her Instagram account, she realized that an unknown user had sent her a message. When she accepted it, what came next was obscene content, mostly sexual photographs.
"This was a danger signal for us. Nowadays, cell phones are more dangerous than the street for children," Mr. Osorio said from his Miami office.
Compared to 2019, NCMEC experienced a 28% increase in CyberTipline reports, the online child abuse reporting tool, in 2020.
"In the first quarter of 2020, the Center became aware that predators were openly discussing the pandemic as an opportunity to lure unsupervised children into producing sexually explicit material," John Shehan, vice president of NCMEC's Division of Exploited Children, said in a report.
No limits, no distinction
The Sentencing Commission's report also revealed the degree of vulnerability that minors have to produce child pornography regardless of their age.
In 2019, 60% of the victims were 12 years old or younger, and 16.8% of the cases involved an infant or young child, the document stated.
The top six districts for child pornography offenders in 2020 were: Western District of Missouri (42); Western District of New York (33); Middle District of Florida (31); Southern District of Texas (31); Western District of Texas (30) and Eastern District of Virginia (30).
In March 2017, the parents of a six-year-old boy were shocked to discover that their son had communicated and created sexually explicit images at the request of another user on the social networking app Musical.ly (now Tik Tok).
After making the report, investigators identified the offender as a California predator with a long list of victims.
According to court documents in the case reviewed by Itemp, the 29-year-old Jacob Blanco's activities involved using a variety of social networks to remotely target and manipulate at least 50 minors, including girls, who sent him explicit material, according to the confession.
In the first decade of the year two thousand as the nation noticed the scourge of child pornography gaining ground in the burgeoning underworld of the "dark internet," Congress passed the PROTECT Act in 2003, which established current legal penalties for child pornography offenses.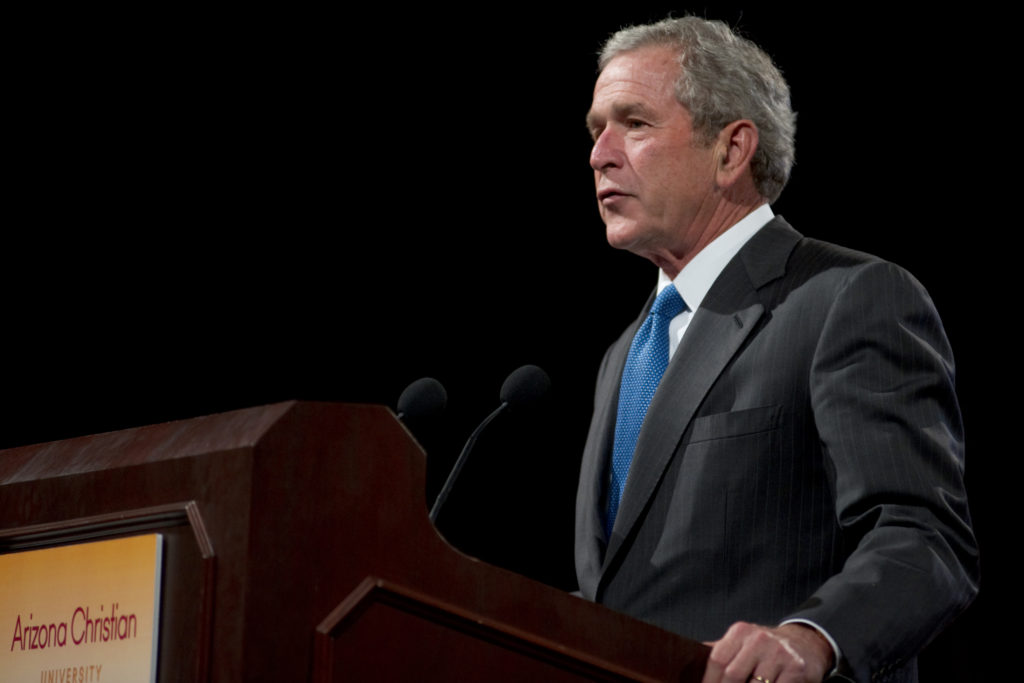 In the United States, producing, distributing, and possessing child pornography carries a mandatory minimum sentence of 15 years in prison and a maximum sentence of 30 years. However, the addition of aggravating circumstances can increase the sentence to 50 years.
But with the PROTECT Act, Congress not only created new mandatory minimum penalty frameworks for receipt, distribution, and distribution offenses but increased the statutory maximum penalties for all non-production child pornography offenses.
In recent years, the main types of non-production offenses have been distributing, receiving, and possessing child pornography.
The non-production became the most common offense for law enforcement officials, with penalties ranging from one year to 50 years in prison.
Over time, receiving and distribution cases combined (with a mandatory minimum of five years) overtook possession cases as the most common type of non-production child pornography offense, the report showed.
"Possession cases were predominant from fiscal years 2007 to 2011, but after 2011, the number of receipt and distribution cases outnumbered possession cases. The gap widened between fiscal years 2017 and 2019. The largest gap occurred in FY 2019, with 202 more receipt and distribution offenders sentenced than possession offenders."
A key finding in recent years is that as criminals are caught, authorities have to navigate an underworld of people protecting each other and acting like a criminal brotherhood.
Not surprisingly, more than one-third (36.3%) of child pornography production offenders in 2019 were members of online child pornography communities dedicated explicitly to discussing exploitative or abusive content.
In FY 2020, the Department of Justice's Internet Crimes Against Children (ICAC) Task Force Program conducted 109,000 investigations and 85,600 forensic examinations of suspected predators.
These efforts resulted in the arrests that year of 9,200 people in dozens of states where the ICAC operates a national network of 61 task forces with more than 5,400 federal, state, and local law enforcement and prosecutorial agencies.
The February 2021 murder of two FBI agents preparing to search the home of a suspected child sex offender in Broward County, Florida, exposed the dangers facing law enforcement in dealing with this crime.
"This tragic event reiterated how dangerous ICAC investigations and enforcement operations are. Many suspects have had little to no prior interaction with law enforcement and the judicial system," said Sgt. Thomas McInerney of the Broward County Sheriff's Office, the jurisdiction where the shooting of FBI agents occurred.
According to The New York Times, Florida has witnessed a series of high-profile arrests related to online child exploitation in the past year, as the state ranks fourth in the nation with the highest number of missing children in 2020, official data show.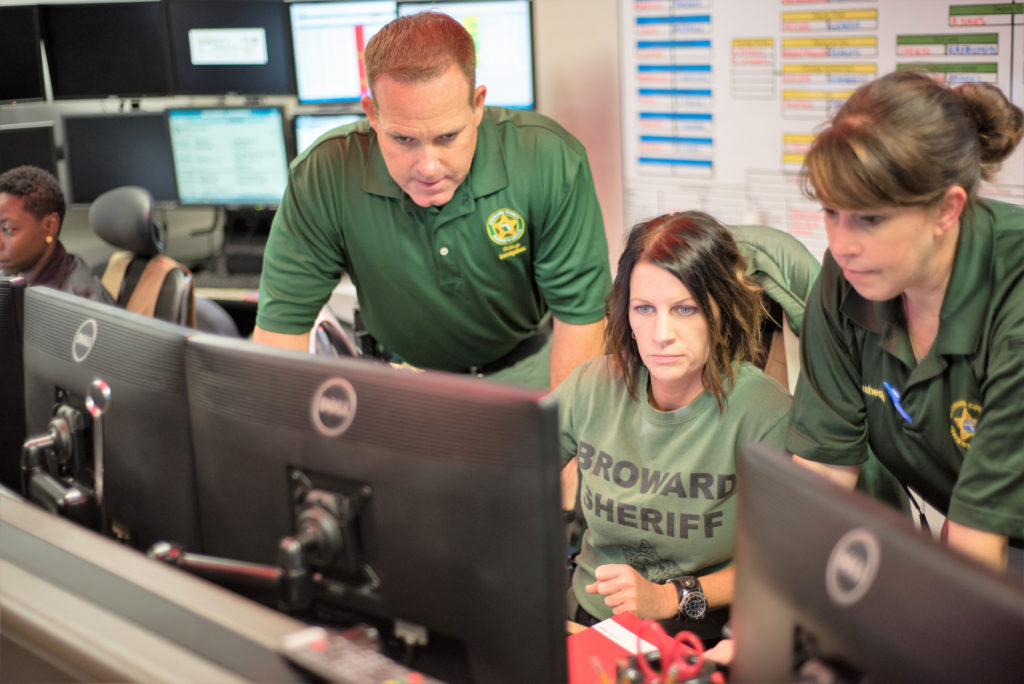 In Broward County, Florida's second-most populous county after Miami-Dade, the Sheriff's Office has a full-time ICAC unit consisting of eight detectives, two sergeants, and two crime analysts said McInerney coordinates this area.
For example, the ICAC unit at the Broward Sheriff's Office has made about 41 child abuse-related arrests, and the South Florida ICAC Task Force has made more than 158 arrests this year (January through September 2021).
"The task force has received over 5,920 CyberTips from NCMEC during this same period," said Sgt. McInerney.
More videos, fewer photos: more horror
Law enforcement and public and private organizations combating child abuse are aware that technological changes have contributed to the increased volume and accessibility of child pornography, taking the fight against that crime to a higher level in searching for perpetrators.
"Non-production child pornography offenses are increasingly involving voluminous amounts of videos and images of a graphic nature, often involving younger victims," warned another Sentencing Commission report released in June 2021. The document studied the profile of "non-producers of child pornography."
"In the fiscal year 2019," the report stated, "non-production child pornography offenses involved an average number of 4,265 images, with some offenders possessing and distributing millions of pictures and videos.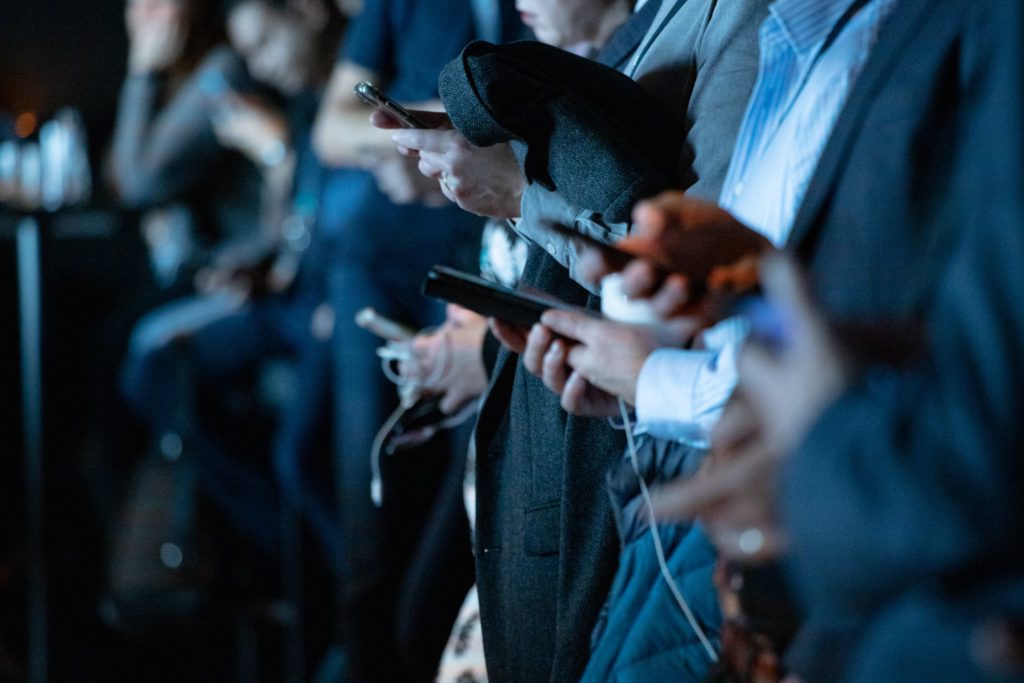 Another alarming finding was that more than half (52.2%) of non-production child pornography offenses that year involved images or videos of infants or young children.
Also, almost all crimes (99.4%) involved pre-adolescent victims (age under eight years for girls and under ten years for boys).
A Justice Department spokesperson told Itemp Project that the challenge facing law enforcement against these crimes is, above all, to raise global awareness about the safety of children using the Internet.
"The biggest challenge we face is the need to change sentiment worldwide regarding online child safety. If we succeed in changing that sentiment, then governments, industry, and society at large will appropriately prioritize online child safety and give children the protection they deserve," the spokesperson said in a statement.
One indicator that abusers are becoming increasingly cruel and "picky" in perverting their victims is the fact that, of 1,340 offenders convicted in 2019, 981 (73.2%) had images and videos, 166 had only photos (no videos). The remaining 90 had only videos (no images).
When NCMEC released its 2020 report on online child exploitation in February, Facebook took the worst hit of the Silicon Valley giants, reporting more than 20 million images of child sexual abuse on its platform.
Facebook, whose new corporate name is Meta, has defended the volume of images reported by NCMEC as a sign of the social network's head-on battle against child abuse rather than the storehouse of child pornography.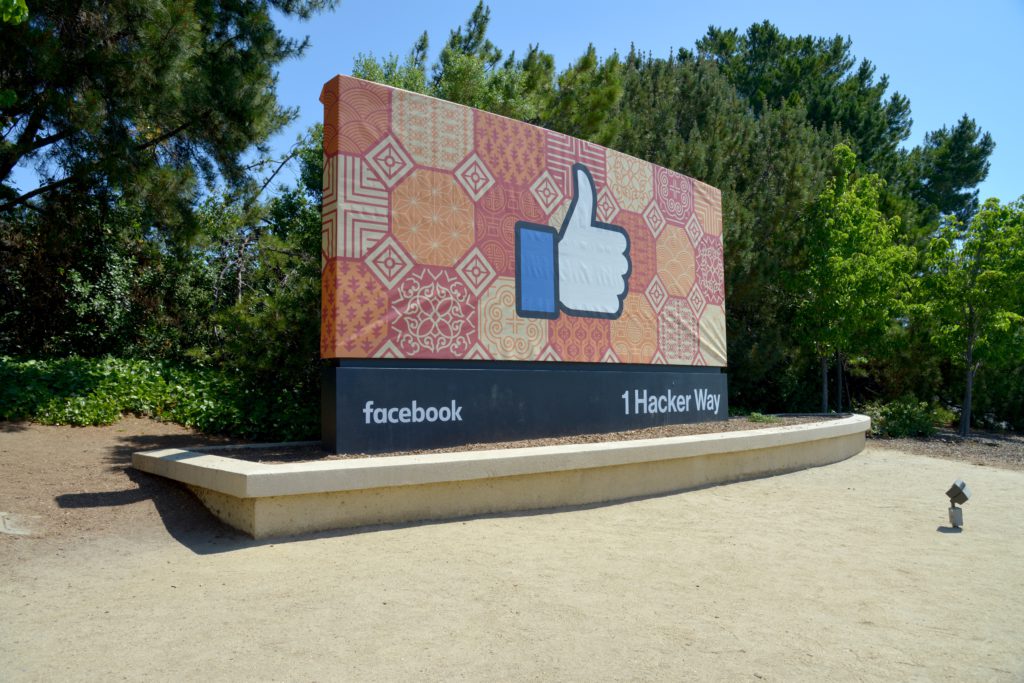 Jeanne Moran, a spokeswoman for Meta, told Itemp Project that "child exploitation is an industry-wide problem that requires collective action to protect children" rather than relying on any one company.
The spokeswoman quoted Antigone Davis, Meta's global director of security, as saying that the company "has shared its anti-abuse technology with other companies, and we have worked with experts to prevent and address this situation."
Facebook and its family of apps, including Instagram and WhatsApp, use PhotoDNA technology and other sophisticated techniques to detect, remove, and prevent sharing images and videos that exploit children.
"We use a combination of technology and behavioral signals to detect and prevent grooming or potentially inappropriate interactions between a minor and an adult," the spokeswoman responded in a comment to a query about how Facebook is working to address the colossal volume of illegal images on its network.