On the surface, thousands of individuals and families are at risk of serious economic loss or bankruptcy for not having at least a chance to apply for something as basic to the U.S. welfare system as unemployment compensation. USCIS unveiled a rule to provide temporary relief to immigrants affected by the work authorization delays.
---
Leslie Carpio lost her job as a dental assistant in a Miami dental office given the delay in her work permit renewal, and she got increasingly frustrated when learning that she may not apply for unemployment compensation in Florida or receive similar benefits.
In a city like Miami, with soaring costs of rent and suffocating inflation rates, for Mrs. Carpio and her husband Ángel, pending a petition for asylum, the hardest days in the United States are yet to come.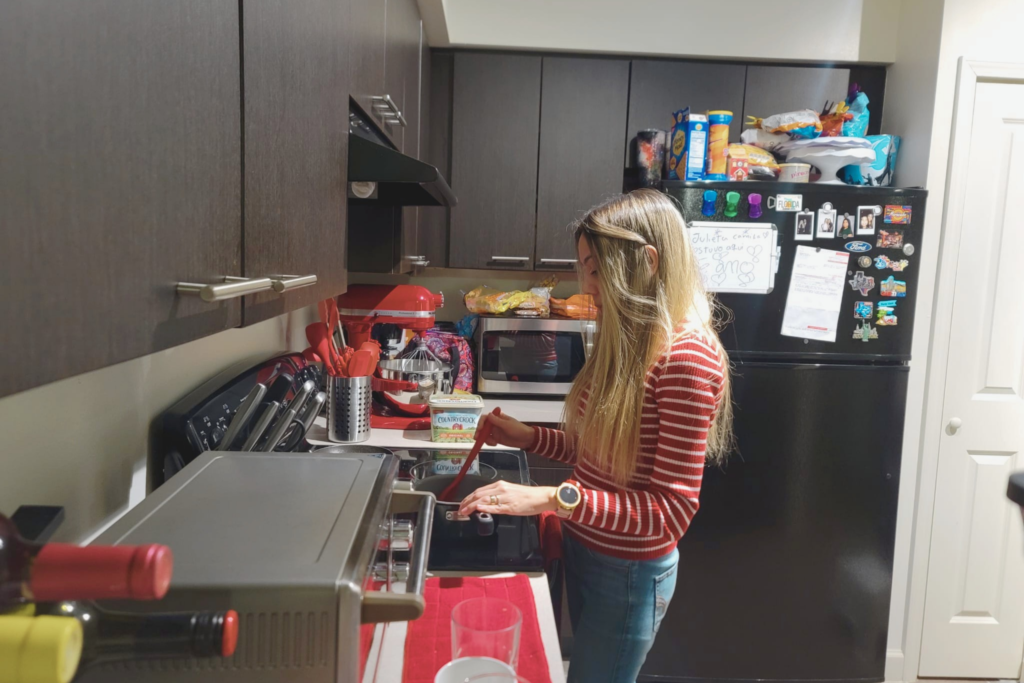 The Department of Labor offers unemployment insurance programs, managed by states under federal rules, granting financial benefits to eligible workers who become unemployed for reasons beyond their control.
Under the federal law, the main requirement is that applicants must be authorized to work legally.
Here the ordeal goes for Ms. Carpio and thousands of immigrants whose work permits, or employment authorization documents (EADs), expired, insofar as the renewal process at the U.S. Citizenship and Immigration Services (USCIS) has lingered for more than a year.
The Covid-19 pandemic, which disrupted processing times and the agency's budget; the impact of restrictive measures imposed by former President Donald J. Trump; and a 2021 record number of immigrants crossing the southwest border seeking asylum created bottlenecks in the system.
As many as 278,000 work permit renewals were backlogged at September 30, 2021, according to USCIS data cited by Bloomberg for the first time. In 2020, 58,500 renewals were accumulated.
"A person whose work authorization has expired is not authorized to work and, therefore, may not be hired by employers. Such individuals are not readily available for work and could not meet the federal requirement" for unemployment assistance, a Labor Department spokesperson said.
Mrs. Carpio and her husband arrived from Venezuela in June 2016 when their family's life turned out to be in danger due to death threats and kidnapping by security agents in the service of the country's regime.
Pending a response to their asylum petition, USCIS granted them temporary work authorization, which usually expires every two years, and assigned them a Social Security number, as required by law.
Right now, however, for asylum seekers who pursue to renew their work permit, the average processing time is up to 13 months, much longer than for any other immigration status that requires the so-called "Form I-765."
"I had hoped that, by applying for unemployment assistance, I could help my husband with some money while he keeps his job and I get another one," laments Mrs. Carpio, sitting at her home computer, looking for job offers without the need of documents.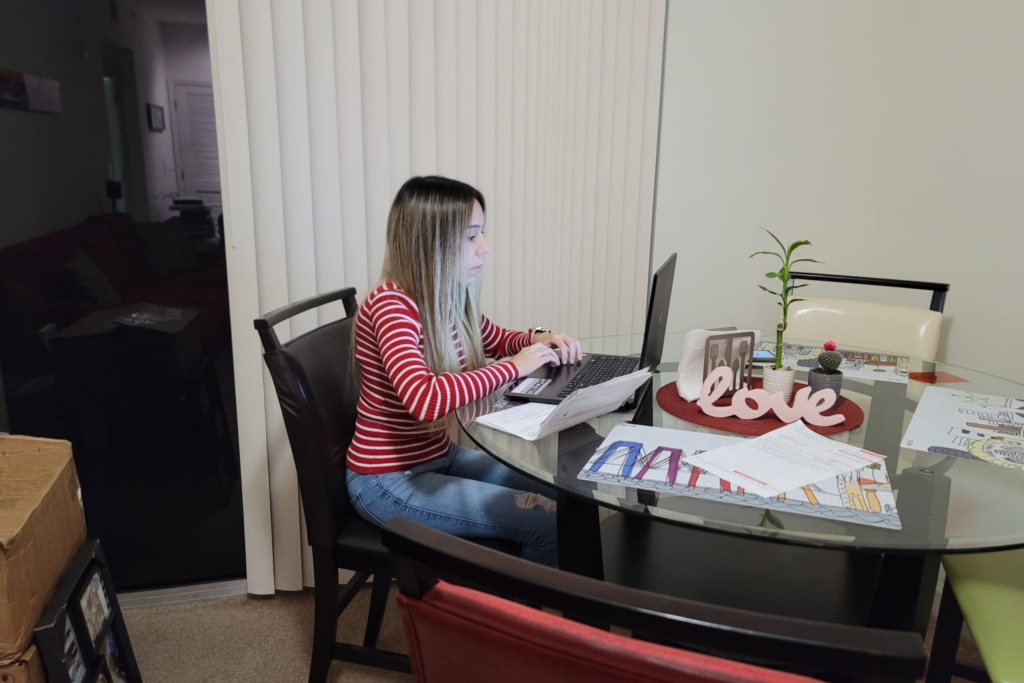 Maximum weekly unemployment insurance benefits vary by state. Some are influenced by whether the person has dependents or how much was his or her maximum weekly wage. While Florida pays $275, California pays $475, in Massachusetts it goes up to $823 and up to $1,234, if there are dependents.
Time bomb
On the surface, thousands of individuals and families are at risk of serious economic loss or bankruptcy for not having at least a chance to apply for something as basic to the U.S. welfare system as unemployment compensation.
In addition, the recipients of health care coverage secured by their employers, risk losing this benefit, unless they can afford to pay for it from their own pockets.
The Itempnews Project contacted the labor departments of half a dozen states that host the largest immigrant communities in the United States. Most offices responded that they must follow federal guidelines in delivering benefits, no matter the circumstances surrounding the USCIS delay.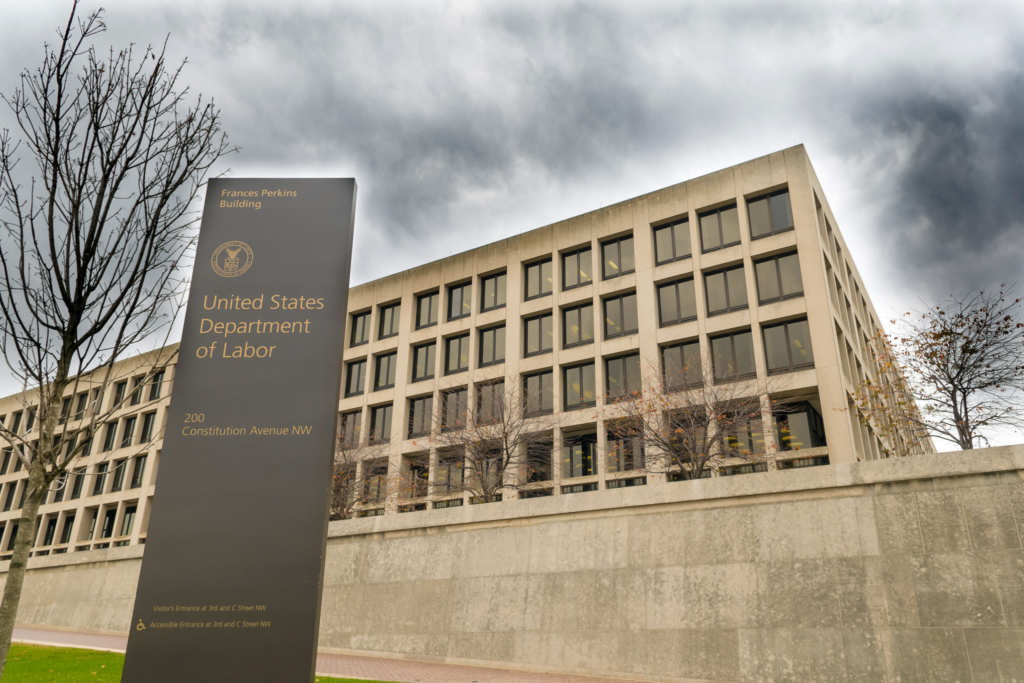 "U.S. Department of Labor regulations require that employees must be authorized to work to receive unemployment insurance benefits, regardless of the state in which the employee works," the New York State Labor Department said in a statement.
Angela Woellner, a spokesperson for the Texas Workforce Commission, stressed that her office "does not discourage individuals from filing a claim for unemployment benefits. If the person does so, inquiries will be made regarding monetary entitlement, the reason for separation, and work eligibility based on the claimant's individual circumstances."
U.S. citizens, born or naturalized, may work in the country without exceptions, while foreigners get this benefit through an immigration status that enables them to find a job.
The protracted renewals are prompting large companies and small businesses across the country to lay off employees temporarily or completely, especially the immigrants who need to apply for USCIS documentation, critical at a time when the U.S. market is in need of labor.
Starting last year, Tech giant Amazon, for example, has been issuing unpaid leave to about 20 employees per week at its distribution centers based in Orlando, Florida, three company employees reported to the Itempnews Project.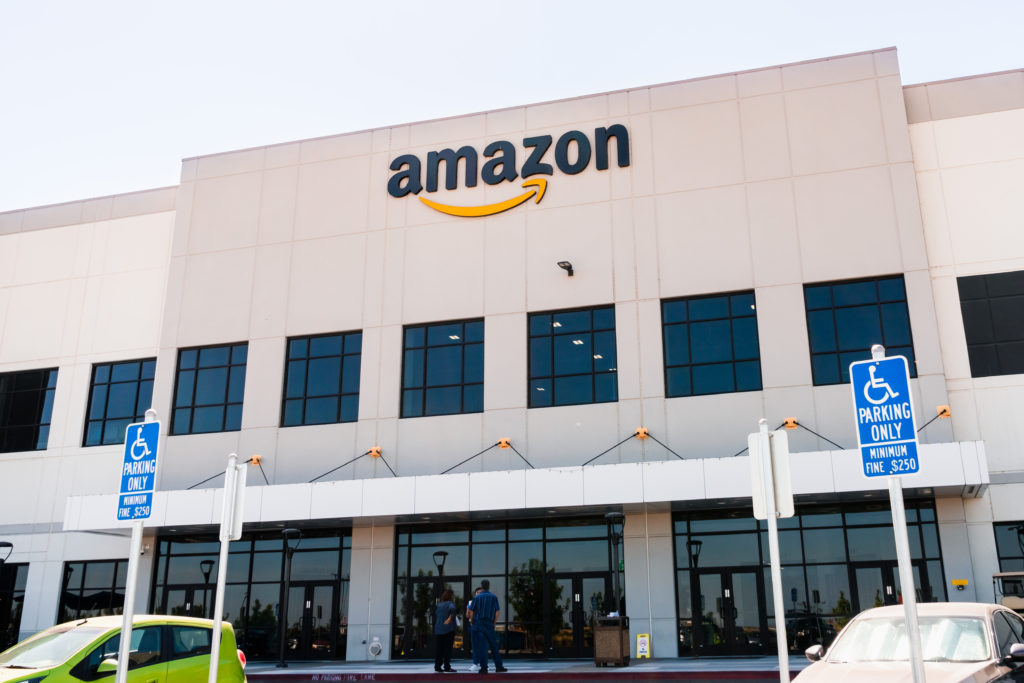 "Luckily, Amazon did not fire us, but instead offered furloughs of up to six months to wait for the renewal of documents. But after that, there was no more opportunity," recounted a company worker in Orlando, who had to leave the company in December for a month.
Amazon spokespeople did not respond to a request for comments.
In general, large corporations are more stringent with labor hiring rules when it comes to workers who rely on USCIS permits.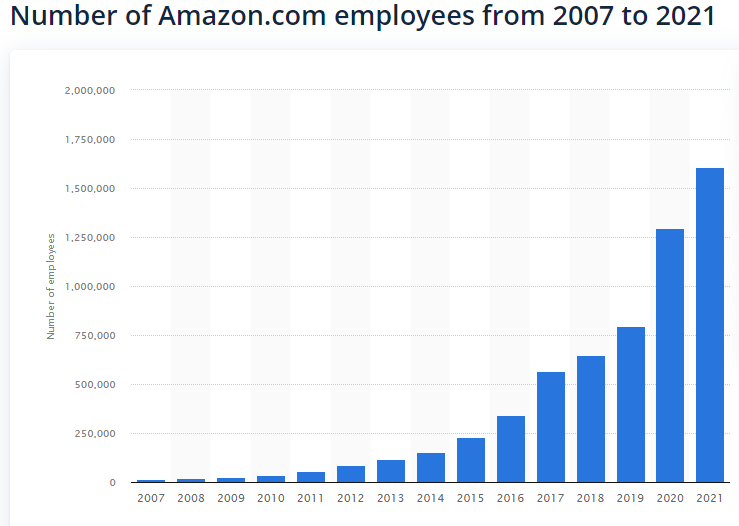 Controls and regulations
Some 967,000 employers in the United States are governed by the E-Verify web-based system, which allows them to electronically confirm the employment eligibility of their employees with records available from the Social Security Administration (SSA) and the Department of Homeland Security (DHS). Companies with federal contracts or subcontracts are required to use this tool.
In July of last year René González, a Salvadoran whose wife is an H-1B visa holder, belatedly filed his work permit renewal application due to expire in August because he was unable to save the $510 processing fee.
Filing the application within 180 days prior to the document's expiration date is recommended, including a grace period of additional 180 days ahead of the new card. However, González has been waiting for nine months. Eventually, last February, he lost his job at an investment bank that uses the Truework verification program.
In February, USCIS extended by up to two years the effective term of work permits for asylees, refugees, persons whose deportation is suspended, and victims of violence against women in order to reduce the backlog.
Democratic lawmakers and immigrant advocates have requested Homeland Security Secretary Alejandro N. Mayorkas in recent months to extend the effective term of permits. Nonetheless, USCIS continues to opt for less direct measures as it prioritizes renewals.
"The Department of Homeland Security may issue a regulation to make the self-extension period longer and help the applicants for work permit renewal waiting for a response from the government," said Conchita Cruz, deputy executive director of the Asylum Seeker Advocacy Project (ASAP).
"We have heard from more than 2,000 ASAP members who have lost their jobs or are about to lose their jobs due to permit delays," she added.
Last December, a federal judge in California dismissed a lawsuit seeking to cause USCIS to timely process work permit renewal applications for asylum seekers within 180 days, a sign of the plight of those who came in the United States in search of shelter.
It usually took the USCIS between 150 and 210 days (5 to 7 months) to process these applications.
Florida is among the core states in such stalemate due to the high volume of Cubans, Venezuelans, Haitians, and Nicaraguans who continue to arrive in search of asylum and depend on the renewal of their work permits to find a job and get driver's licenses while they wait for their cases to be adjudicated.
In a crusade to solve this problem, ten Florida Democratic lawmakers at the House of Representatives sent a letter in November 2021 to USCIS Director Ur Jaddou requesting an expansion of the automatic work permit extension period from 180 days to 360 days, and to provide the agency with the resources it needs to speed up the paperwork.
Congresswoman Val B. Demings, D-Florida, who spearheaded the letter to USCIS, met with Director Jaddou in early March to urge her on the proposal, which is supported by numerous immigrant protection groups.
"The American Dream means the ability to work hard, follow the rules, and get ahead. But thousands of asylum seekers from Venezuela, Haiti, Cuba, and around the world have lost their livelihoods due to bureaucratic failures that hurt hardworking families and the honest businesses that employ them," Demings said in a statement.
Promises at stake
Upon arriving at the White House, President Joe Biden pledged to "restore humanity" to the asylum system after four years of restrictive policies pushed by Trump.
However, his opponents in the Republican Party, and some Democratic leaders, have been quick to criticize Biden for not taking stronger measures in response to the crisis.
"The Biden Administration's failure to secure the border and enforce existing immigration laws is causing a massive backlog in USCIS case processing which hurts those trying to do things the right way," Sen. Marco Rubio, R-Florida, said in a statement.
Equally critical was Senator Rick Scott, Republican for Florida and former state governor, who proposed in February that, if Republicans retake control of the House this year and the White House in 2024, they will finish the wall along the southwest border with Mexico which they will name after former President Trump.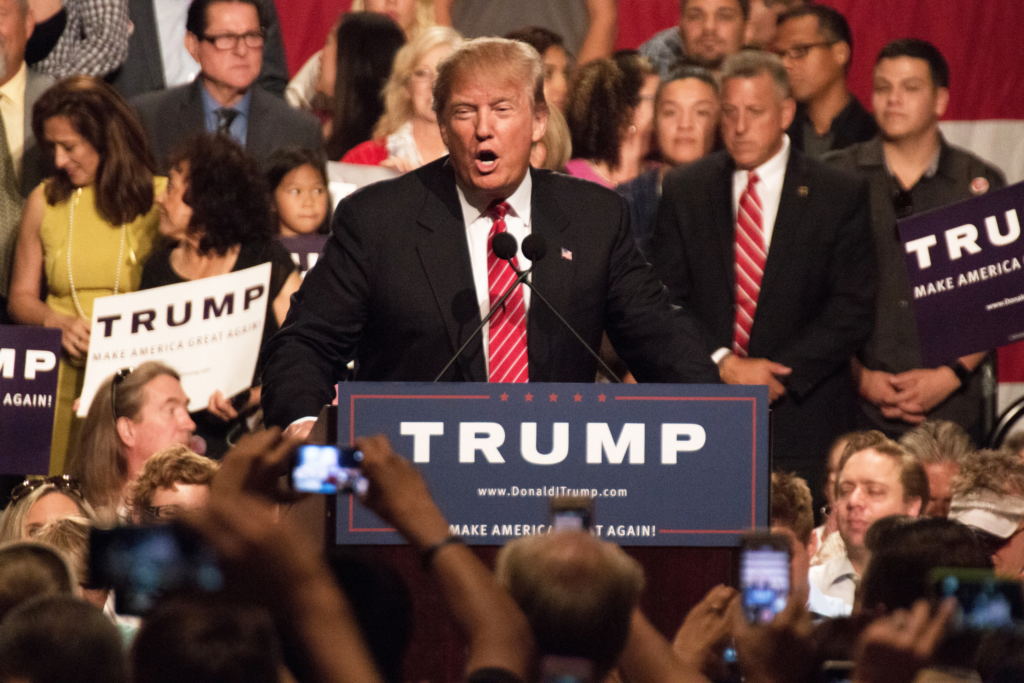 "Florida is an immigration state and I have made it clear that I support legal immigration," Scott stressed in a statement. For him, the Biden administration's "failed open borders and amnesty policies" are "causing unnecessary and unfair delays that harm workers in legal immigration proceedings."
"The United States has bear witness to a massive and unprecedented influx of migrants at our southern border, overwhelming border patrol and state agencies," Scott recalled.
With more than 671,000 cases pending in immigration courts as of February, a backlog of 1.7 million applications, including 40% of asylum claims, and an unprecedented flow of immigrants entering through the southern border since February 2021, Biden faces the challenge of an overburdened or stretched-to-the-limit system.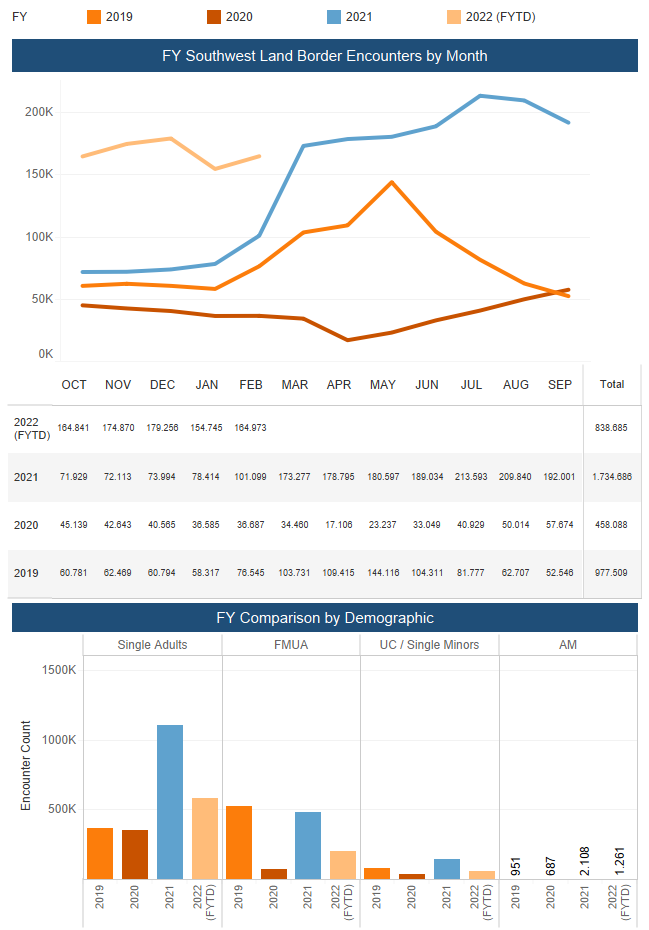 So far, the White House has failed to take emergency regulatory action regarding processing delays, which is interpreted as a token of trust in USCIS decision-making. For others, it just signals that the alarm has not been raised in the Oval Office.
Jen Psaki, White House spokeswoman, declined to respond to the requests for comments via e-mail.
In tune with her colleagues in Congress, Rep. Debbie Wasserman Schultz, D-Florida, acknowledged the administration's efforts to unblock what she called "costly and, at times, catastrophic delays."
"I continue to call for an automatic extension and increased processing capacity for work permit reauthorizations," the congresswoman said in a statement.
Solutions on the way
Amid these concerns, USCIS announced on March 29, three measures to reduce the growing backlog of immigration applications totaling 9.5 million applications.
Regarding delayed work permits, USCIS announced that it is filing a "temporary final rule" that will extend the period of automatic work permit extensions for those applying for renewal.
"The temporary final rule aims to build ensure certain individuals will not lose their work authorization status while their applications are pending," a USCIS statement said.
Outstanding applications for employment authorizations issued by the agency amounted to 1.4 million at fiscal year end of September 2021.
Horacio Giusti's is among the multiple applications left unanswered last year. Starting in April, the company where he works in Texas will lay him off until he receives a new work permit.
"Everything is so uncertain now. Being at home, without the possibility of a legal work, or unable to drive my car because they won't let me renew my license, is distressing," laments Giusti, who has been waiting since 2015 for a final response to his asylum petition.
---
Editing and Proofreading: Conchita Delgado
---