General Hugo Carvajal was accused of narco-terrorism. His legal team is currently working to prove that the witnesses against him lied to obtain legal benefits, according to interviews and court records. Regardless of the outcome, this case will have far-reaching implications.
---
Federal prosecutors requested authorization from the U.S. District Court in Manhattan to begin discovering evidence supporting a complex narcoterrorism indictment against former Venezuelan Military Intelligence chief Hugo Carvajal Barrios, 63, which allows the defense to gain a better understanding of how the U.S. Government built a case that has been growing over the past decade.
This is the first time that prosecutors have succeeded in putting on trial a prominent figure in Venezuela's political and military establishment whose espionage and counterintelligence roles have exposed him to some of the most sensitive secrets of a regime hostile to U.S. national security. This suggests that the case will have implications beyond settling drug trafficking scores.
Weeks before announcing that he had signed on to defend the once-powerful Venezuelan general, veteran lawyer Zachary Margulis-Ohnuma pored over the few public details of the case. He read documents and newspaper articles and called sources and potential witnesses on his behalf until he was convinced that the evidence against his client was "unreliable."
His defense will challenge the Justice Department on what he believes are several legal and factual inconsistencies in the indictment, according to people familiar with the case.
Margulis failed last December to persuade Judge Alvin K. Hellerstein of the U.S. District Court in Manhattan to take the deposition of a witness of interest to the defense who would testify that Mr. Carvajal did not participate in a major drug operation in Venezuela in 2006 that was destined for the United States and for which the indictment against the former official was unsealed in New York years later.
Despite the denial and pressure from the prosecution to do happen, Judge Hellerstein left the door open for the motion to be renewed after the General's appearance in court.
"The Government also has witnesses in this case that it would present at trial who live abroad, but whose in-court testimony will not be presented until the defendant is extradited to the United States," Damian Williams, the U.S. attorney for the Southern District of New York, wrote in a document to Judge Hellerstein in November.
For now, Margulis-Ohnuma has his work cut out for him with the wealth of sealed evidence the Justice Department has for a case that had kept law enforcement on the trail of "El Pollo" (The Chicken), a nickname Carvajal has had since his days at the Venezuelan military academy.
The scope of evidence that the defense attorney would be able to review would be extensive. It would include tens or hundreds of pages of documents containing transcripts, images, audio recordings, and photographs that are in the possession of law enforcement agencies, as is common in these cases.
"We have not received any discovery yet. The government said in court that there was a lot of classified discovery. I don't know what they mean by 'a lot'. So, we are working on security clearances for that," Mr. Margulis-Ohnuma said in a statement to Itempnews.
The attorney insisted on defending his client's innocence and said he was waiting for the trial to prove it. The next appearance before the judge is scheduled for November 1.
On July 19, Carvajal was brought to a prison in New York after being extradited from Spain. This marked the end of a long saga that started with his arrest and subsequent escape in 2019. Special agents with the Drug Enforcement Administration in Europe continued to search for him relentlessly until he was apprehended once again by Spanish authorities in September 2021.
A Southern District Court of Florida indictment filed in 2011 alleges Colombian drug trafficker Wilber Varela, a/k/a "Jabon," paid Carvajal for protection and drug smuggling from Venezuela. Varela's allies "continued to pay Carvajal Barrios and other high-ranking Venezuelan commanders to assist them in drug trafficking" after Varela's assassination in 2008, the indictment said.
Sources, Testimony, Evidence
When the Army general, a close confidant and ally of Venezuela's late President Hugo Chávez, learns who and on what evidence he has been charged, he will notice that at least a dozen of those witnesses have already been released after spending years in U.S. prisons and cooperating with prosecutors.
At least six major Latin American drug lords, former top Venezuelan government officials, money launderers, and former Revolutionary Armed Forces of Colombia (FARC) guerrilla rebels who operated in Venezuela over the past decade told prosecutors in Florida and New York that Carvajal provided them with facilities such as documents and protection while they sought refuge in the South American country to run Colombian cocaine smuggling operations to the U.S. and Europe, an Itempnews investigation had found.
Two former guerrillas who allegedly worked with Carvajal remain imprisoned in New York, convicted of drug trafficking.
Antonio Arvelaiz, a Venezuelan arrested in Miami in 2015 for ties to drug money launderers, was among those who told Itempnews that he had allegedly testified against Carvajal to the U.S. Attorney's Office for the Southern District of Florida. In a recent interview, he acknowledged that he would be willing to testify if called by prosecutors.
"Testimonials"
A protected witness, Colombian drug trafficker Jaime Alberto Marín Zamora, a/k/a "Beto Marín," former leader of the Norte del Valle cartel, who helped expand the indictment against Carvajal and other high-ranking Venezuelan officials, may emerge as a witness of interest in the entire case.
Despite this, his potential testimony could be viewed with skepticism.
The Colombian drug lord served less than five years in a Florida prison and gave up information for which he received a reduced sentence. His record, however, is not entirely closed. In an appeal of a separate case filed in February 2023, Beto Marin was accused of forging testimony to further his defense while on trial in Florida. The Eleventh Circuit Court of Appeals is expected to respond in the coming months. Whatever the outcome, Carvajal's defense could seek to delegitimize the testimony for what it has asserted were "fraudulent statements" against its client.
"Beto Marín's testimony was full of inconsistencies, and several cases in which he served as a witness or accuser can easily fall apart," according to a person who spoke on the condition of anonymity to discuss a sensitive conversation.
Itempnews could not independently examine the appeal documents related to Beto Marin to verify the allegations, but the plaintiff's lawyer confirmed some details of the process underway in the appeals court.
Kevin Govern, an adjunct assistant professor at John Jay College of Criminal Justice, pointed out that "the intersection between the indictments and the ongoing cases" regarding Carvajal's file is unknown. He quoted Margulis, the defendant's attorney, who argued that he "has not been informed of any evidence such as text messages, emails, wiretapped conversations, prison-call recordings, surveillance video or physical evidence" related to his client.
According to New York court documents, Carvajal was complicit in the shipment of a 5.6-ton shipment of cocaine aboard a DC-9 jet. The indictment describes that the plane departed on the afternoon of April 10, 2006, from the presidential ramp at Maiquetia International Airport in Venezuela. Due to a technical failure, it made an emergency landing in Campeche, Mexico, but its destination was Toluca, and from there, the United States.
Throughout the years, Mr. Carvajal has denied his involvement in this event.
For this particular case, Margulis is seeking the testimony of Mexican pilot Fernando Blengio, a/k/a "Luis Fernando Bertulucci," who owns the plane and the drugs that left Venezuela. According to the attorney's motion, Mr. Blengio will testify that he never saw Carvajal face-to-face during the entire operation and that someone else was receiving bribes instead.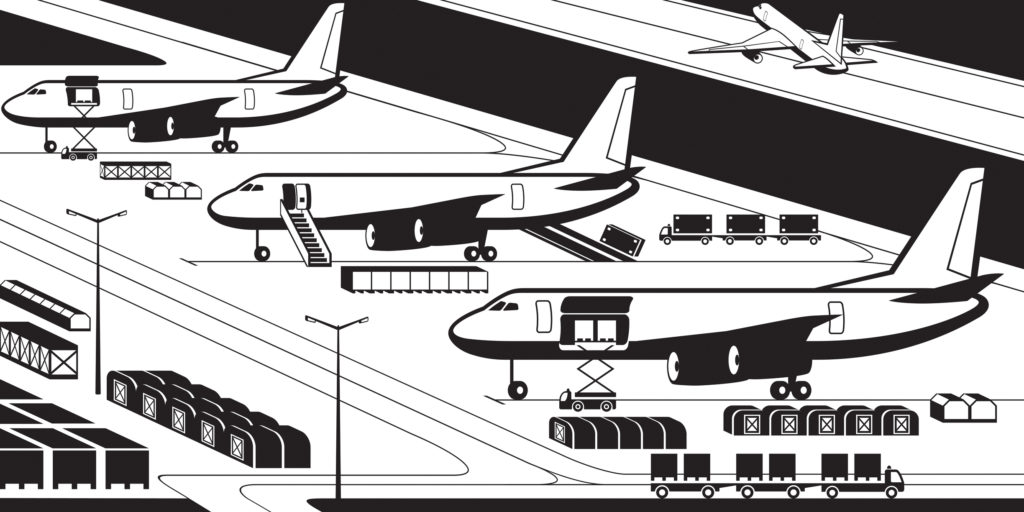 "Mr. Blengio (…) coordinated the shipment with Venezuelan authorities and was lied to by Venezuelan authorities who falsely claimed that Mr. Carvajal was involved in order to extract money from him. This testimony will soundly exculpate Mr. Carvajal in relation to the government's allegation that he worked to "dispatch" the drug-laden jet," Margulis wrote.
Blengio was released in January 2023 after spending 13 years in U.S. prisons. Court documents show he was deported days after his release.
A different perspective on Blengio's testimony comes from Richard "Dick" Gregorie, the former U.S. attorney for the Southern District of Florida, who first prosecuted the former intelligence chief in 2011.
"It is not unusual that the owner or operator of a drug plane does not know the leader of the cartel ordering the transport of a load of narcotics! Each coconspirator may not know every other coconspirator, depending on their role in the conspiracy," Gregorie said in an email.
In a letter filed in federal court, the U.S. attorney Williams wrote that "testimony that Blengio understood the defendant to be a participant in the scheme, but never met him, is hardly exculpatory."
In his letter, Mr. Williams said that "Blengio's potential testimony should be treated with serious skepticism" because "Blengio had offered to manufacture his testimony regarding a Mexican drug trafficker against whom he was a Government witness, in exchange for money."
A Justice Department spokesman did not return a request for comment.
While Carvajal pleaded not guilty during his initial court appearance on July 20, the discovery phase and discussions between prosecutors and the defense could lead to a guilty plea to obtain benefits.
If Mr. Carvajal maintains his innocence, denies the charges, and refuses to cooperate, the prosecution must prove that there is sufficient evidence to charge him. If the judge concludes that there is probable cause to believe that the defendant committed the crime, a trial will be held.
This is "very common. Most defendants plead not guilty initially, even if their cases are later resolved through a negotiated guilty plea," explained Jonathan Hafetz, a constitutional law and national security expert and professor at Seton Hall University School of Law in Newark.
Mr. Gregorie, the former prosecutor, conceded: "I'll be surprised if (Carvajal) goes to trial.
"The lead defendant in this case is (Nicolas) Maduro. Ask yourself, who are or who would the New York prosecutors like to be witnesses against Maduro?" Gregorie added.
The Justice Department in March 2020 charged Venezuela's authoritarian president, Nicolás Maduro, and several of his officials and former officials with narcoterrorism and corruption, including Carvajal, who had publicly distanced himself from the president, calling him a "dictator" and a "murderer" in February 2019 after breaking with the regime and recognizing Juan Guaidó as the country's leader.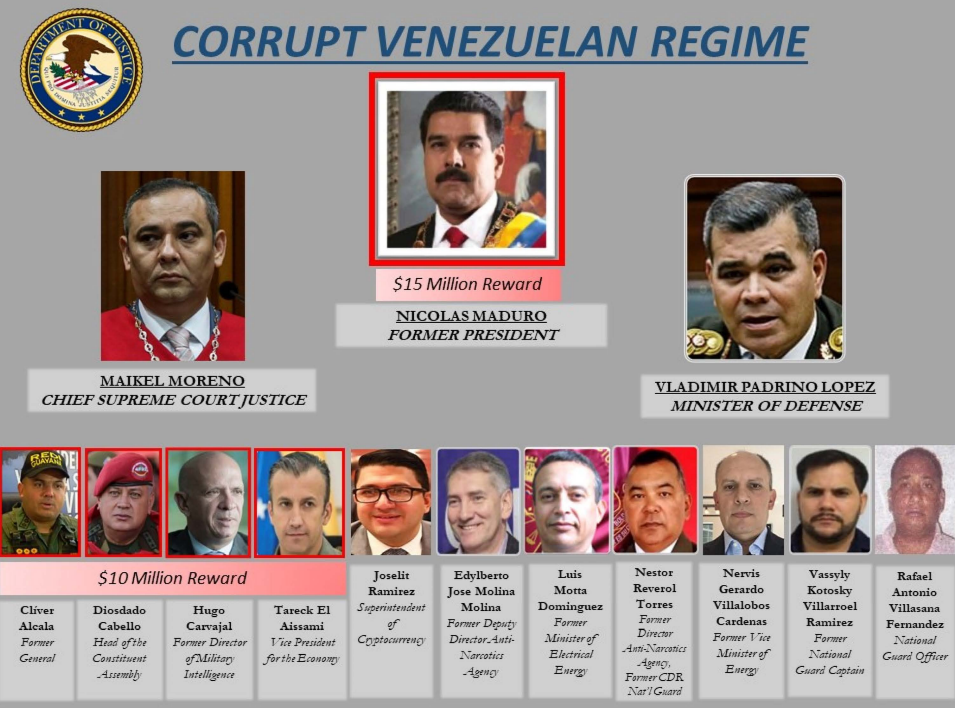 Legal experts acknowledge that Hugo Carvajal's case is intricate but not unusual in its nature, given the United States' extensive history of prosecuting narco-terrorists.
"As a result, the confluence of the War on Terror with the War on Drugs has culminated in the War on Narco-Terror. In post-9/11 America, with mounting evidence that the Taliban is funded by drugs, the United States government increasingly focuses on committing resources to curb this dangerous practice," Professor Govern recalled.
The indictment and eventual trial of Venezuela's former head of military intelligence "need to be viewed in light of the U.S. government's deep hostility to the current Venezuelan government, so the foreign policy implications of a case like this are far greater than the average drug conspiracy case, as this is a former high-ranking Venezuelan official," said Wadie Said, a professor at the University of South Carolina School of Law who specializes in counterterrorism.
A trial can take months to resolve, and depending on the charges, convicting the former intelligence chief carries a mandatory minimum sentence of 20 years to life imprisonment.
Mr. Carvajal's ability to negotiate with the United States, which undoubtedly wants what the former head of military espionage has collected for years on Iran and China in Venezuela or on corruption cases in the South American country, could be the key to avoiding a conviction, analysts said. Otherwise, fighting to defend is about to begin.
The former officer was the director of Venezuela's Military Intelligence (DIM) between 2004 and 2011 and again between 2013 and 2014. In January 2016, he was elected to the Venezuelan National Assembly as a congressman.
Nearly a decade ago, in July 2014, Drug Enforcement Administration agents attempted to arrest Carvajal on the island of Aruba, but the operation failed due to his diplomatic immunity, and he was deported to Venezuela, where Maduro and his collaborators greeted him with a standing ovation as a "patriot." He is now awaiting trial in solitary confinement at the Metropolitan Detention Center, a federal prison on the Brooklyn waterfront.